Exterior Products
Your home's exterior is your first chance to make a good first impression, so it's worthwhile to keep it in tip-top shape. Although it's important to maintain your curb appeal for neighbors and guests, it's equally important for yourself; after all, you're the one who sees the exterior products everyday. Although remodeling your home and revamping your landscape pack big punches, there are also small, easy ways to help your exterior shine.


Make sure your house number is noticeable.

When people visit for the first time, the house number is what directs them, so make sure it's large and easy to read. Feel free to experiment with funky fonts and colors — after all, they can help make your home's exterior unique — but be sure to test out the legibility before keeping the numbers around; you don't want to confuse (and frustrate) family and friends.


Ensure there's lot of outdoor light.

For exterior lighting, it's oftentimes challenging to find the balance between too much and not enough. You want to make sure all nooks and crannies are well lit for security and walkability, but you don't want to have a pricey energy bill or light up the whole neighborhood. The best way to find middle ground is to use a wide variety of light sources. Outdoor wall sconces are a great way to brighten up your front porch or driveway, while hanging lanterns and string lights offer a more romantic, warmer ambience. Be sure to think beyond the front door by adding path lights and accent lights for sidewalks or garden walkways.


Don't forget about porch and front door decorations.

Your home's exterior might not offer a lot of decorating opportunities, but that doesn't mean you can't work with what you have. At holiday time, hang seasonal wreaths, signs and holiday decorations on your front door. If you're feeling extra festive, you can do the same with your doormats, or just stick with a traditional welcome mat all year round. Lanterns are a great way to add a touch of decor, and personalized mailboxes can be both practical and aesthetically pleasing. Just be sure that anything placed outdoors can withstand changing temperatures, regardless of the season.
1 - 36 of 135,169 products
Sponsored Products
Featured Reviews of Exterior Products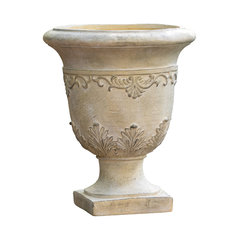 Floriana Antique Green Stone Planter
Exterior Products
Pleasantly Surprised!: When I received my Floriana Planter I was very pleased with the material and look and size of it. I love the Italian Antique look and I'm very pleased that the material is actually stone and not the plastic that is so prevalent on the market. It looks Great at my front door.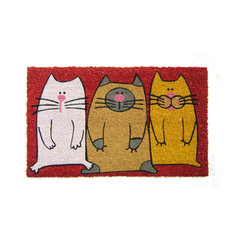 Exterior Products
Cat Dormat: I just love this colorful doormat of 3 cute cats with a red background. I just put it outside in front of my red door - it's adorable. The mat is well-made of thick coir material; very colorful and this doormat will stay put, even with high winds! My porch is covered, and I am hoping that the bright colors will continue to stand out over time. This is the nicest and cutest cat mat I've ever seen!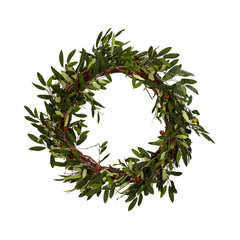 Exterior Products
Well-made wreath.: Perfect for a clean, simple, organic look. Wreath is the perfect size for a standard 6 ft., eight panel front door. Not as lifelike as I had hoped, but if it was it would be more fragile and wouldn't resist the weather outdoors I suppose. I will add some red berries to it from my hollies on Christmas Eve. I purchased it at a discount and I am very pleased with my purchase. Also arrived earlier than promised.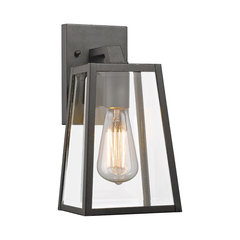 Cosette Outdoor Wall Sconce, Textured Black
Exterior Products
Leodegrance Outdoor Scones: I ordered 4 of the Leodegrance Outdoor Wall Scone in Rubbed Bronze for my daughter and her husband. They arrived within a few days. They like them so much and wanted 4 more. I ordered 4 more for them.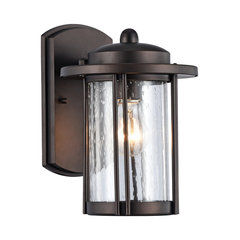 Rayleigh 1-Light Outdoor Wall Sconce, Rubbed Bronze
Exterior Products
love these sconces: ordered four of these and love them. they look great on the back of my house and the way the light reflects through the bubbled glass is awesome. they are just the right size, 11 inches, and I like the fact that the sconce can take up to a hundred watt light bulb. great item.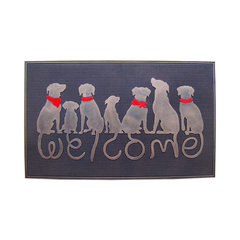 Dog Tail Designer "Welcome" Rubber DoorMat
Exterior Products
Dog Lovers: In the past two weeks two of my grown children and their families have each gotten a new puppy to add to the one and two they already have. So I thought these doormats would be the perfect welcome to the family gift. The doormat is well designed and looks quite durable. Can't wait to give them.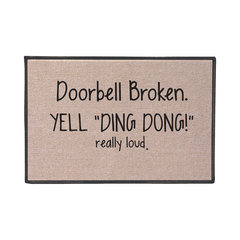 Exclusive Doorbell Broken Yell Ding Dong Really Loud Doormat
Exterior Products
Ding Dong Perfect!!!: This mat looks terrific at our front door at our summer home where we never thought to put in a doorbell....only 30 years later! We love it and the smile it brings to everyone who visits. :)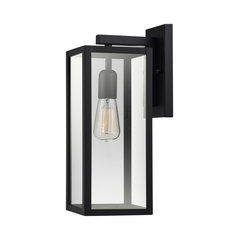 Exterior Products
Underpriced for sure!!: I have five of these lights on the exterior of my home and they are beautiful. Bulbs not included, but once you purchase bulbs they are very nice. Large, sturdy, packaged well, and arrived quickly. Very happy with them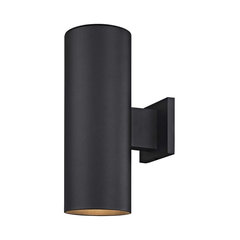 Cylinder Up/Down Outdoor Wall Light, Powder Coated Black Finish
Exterior Products
Love Them!: Wow! Super fast shipping, they came over night! Beautiful quality! And I love the the top plate is clear glass, not plastic. Both myself and my electrician feel for the price they are great quality, actually, they are plain out good quality, and the finish is beautiful. I won't get to install them for a few months, but they (5) are going to be fabulous on my modern shed house I am building. I purchased the black.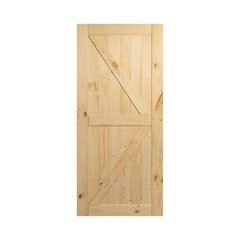 Sliding Single Barn Door, Unfinished Knotty Pine, No Rail Kit Included
Exterior Products
The door looks great but it didn't assembly perfectly.: The door looks great but it didn't assembly perfectly. The side boards warped when we screwed them into the main section. They did not attach straight. They're not off by much, but still. Otherwise very solid heavy door.