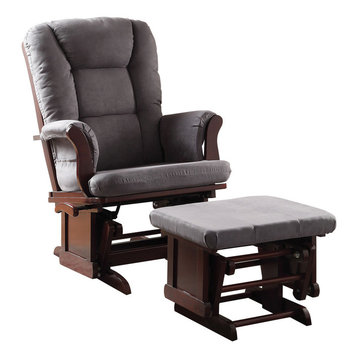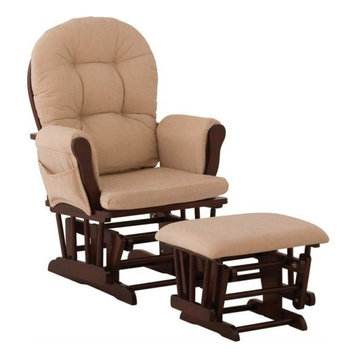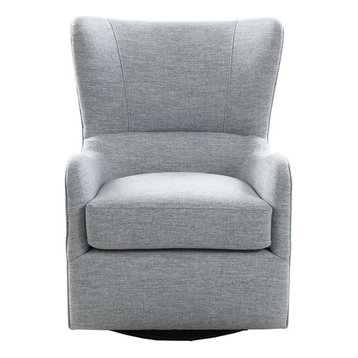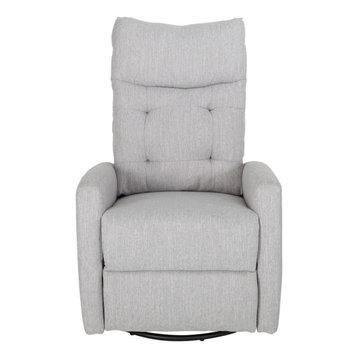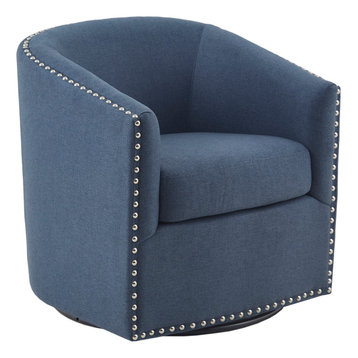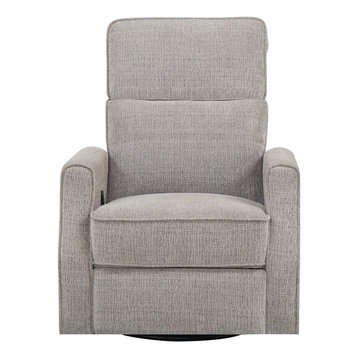 A staple in nurseries everywhere, gliders have help put babies, and grownups, to sleep for many generations. Whether looking to fill the empty corner of your family room, or furnish the reading nook in your children's playroom, a glider rocker is the perfect accent chair that provides comfort for both you and your baby.


What's the difference between a rocking chair and glider?

Out of the two, rocking chairs are generally simpler in design and don't include upholstery. They are typically made of wood, while gliders are usually upholstered with more cushioning, and oftentimes include a matching ottoman. The movement is a bit different as well, as you may have guessed from their names — gliders "glide" forward and back, while rockers "rock" up and down. The gliding motion tends to be a bit more gentle and smooth, which is why you typically find these in babies room, acting as a nursing chair. Gliders are often seen as the safer of the two; most of the hardware and gliding mechanisms are hidden or covered by the upholstery, keeping small fingers from harm. This does not mean they are completely child proof however, and you should always supervise your little one around moving furniture. It's common for these two chair terms to be used interchangeably, so don't get too caught up on the wording; if you find one you like, buy it!


How can I use a glider if I don't have a nursery?

Out of all the furniture pieces that will fill the nursery, a glider chair has the most potential for lifelong use. What once started as a baby rocker can easily grow with your child, and be included in their bedroom decor for years to come. If you go with a neutral color or design, you can also transition a glider rocking chair to your family room or office; they make ideal reading chairs or loungers. By investing in a good quality piece, these multi-functional chairs can be enjoyed by all members of your family for generations to come.