About Us
Seattle's Premier Design and Build Firm
Crescent Builds is a Seattle-based design and remodeling firm focused on quality craftsmanship and creative design. Whether we're working on a remodel or adding to a home or business, we aim to create a space where design meets functionality, completely tailored to our client's desires. We pride ourselves on working closely with our clients to develop solutions that cater to their individual style, project size, budget, and timeline. Each project is initiated with a scope exploration and cost estimate process to create a plan unique to each client's needs and expectations. Projects are executed with exceptional standards in creative design, thorough and professional construction management, and top-quality carpentry and craftsmanship. Let us create the space of your dreams.
Services Provided
3D Rendering, Architectural Design, Architectural Drawings, Basement Design, Basement Remodeling, Bathroom Design, Bathroom Remodeling, Bicycle Storage, Building Design, Custom Home Bars, Custom Murphy Beds, Drafting, Earthquake Retrofitting, Energy-Efficient Homes, Floor Plans, Foundation Construction, Garage Building, Garage Design, Green Building, Greenhouse Design & Construction, Handicap-Accessible Design, Historic Building Conservation, Home Additions, Home Extensions, Home Gym Design & Construction, Home Remodeling, Home Restoration, Home Theater Design, House Plans, Kitchen Design, Kitchen Remodeling, Laundry Room Design, Lighting Design, New Home Construction, Outdoor Kitchen Construction, Porch Design & Construction, Project Management, Rooftop Deck Installation, Shed Design & Construction, Site Planning, Space Planning, Staircase Design, Structural Engineering, Sunroom Design & Construction, Sustainable Design, Swimming Pool Construction, Tiny House Construction, Universal Design, Custom Homes, Custom Cabinets
Areas Served
Ballard, Bellevue, Bothell, Brier, Clyde Hill, Edmonds, Hunts Point, Kenmore, Kirkland, Lake Forest Park, Seattle, Shoreline, Woodway
Awards
Remodeling Magazine - Big 50 - 2014 Professional Remodeler - 40 under 40 - 2014Remodeling Excellence Award's:MBA 2014 - Commercial ExcellenceMBA 2011 - Bathroom Excellence BIAW 2014 - Commercial ExcellenceBIAW 2104 - Entire House Excellence
Back to Navigation
Our Stories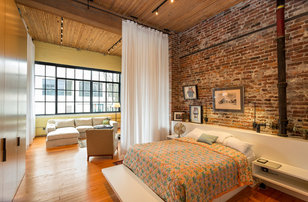 Sponsored story
A Seattle design-build expert shares ways to nail your second-story addition
Item 1 of 1
Back to Navigation
Back to Navigation
Back to Navigation
Write a Review
12 Reviews for Crescent Builds
Average rating: 4.8 out of 5 stars
4.8
|
12 reviews
Crescent did a fabulous design-build renovation of my bedroom. They have really talented designers, extremely knowledgeable builders, and one-of-a- kind custom building experience.
We contacted Crescent Builds because we had a minor flood in our basement discovered at 7AM on a Saturday morning, water dripping from the basement ceiling. Within TWO HOURS of reaching out to Ned for advice, the leak was fixed and the work to repair the ceiling had begun! Timely intervention prevented more serious damage (and a more expensive repair!). We were so stunned and grateful. And then the last bit of painting and clean-up was accomplished the afternoon of the 24th of December, even though I know that Sam and his brother had hoped to have Christmas Eve off. Less than two weeks from start to finish, all done with minimum stress to us. We honestly can't thank you enough. We realize that this is a job for everyone, and everyone needs work, and yes, of course it all costs a lot of money. But this is true in almost all jobs, and not everyone does their job with such thoughtfulness and care.
Crescent Builds stands out from other contractors I've worked with for several reasons. The crew members that have been working in our home are all highly professional, polite, and pleasant to work with. They answer all of my questions clearly and transparently, and they're always on time- when they say they'll be somewhere at a certain time, they're there. It's amazing how easy and pleasant they are to have around, even in the midst of living through a home remodel. Also, Crescent Builds has an excellent process for getting you from the beginning to the end of a project, and a dedicated project manager that works with you throughout that process with attentiveness and care. Things stay on track and on-budget. Lastly, the quality of their work is top-notch. I use Crescent Builds for all my home remodel and repair needs, and I would highly recommend them to others.

Crescent Builds recently completed an addition, a back building new construction, and a whole-house remodel on our home in Shoreline. We had a one-month overrun in the schedule, and a very minor cost overrun due to circumstances outside of Crescent Builds' control. Both issues were transparently and exhaustively communicated to us well in advance, always with several recommendations for how to mitigate the issues. We never felt blind-sided, and felt extremely fortunate that these were both such minor issues on such a major undertaking. The team at Crescent Builds are the ultimate professionals, but they feel like friends. Their attention to detail is almost preternatural. The construction quality is solid and bullet proof. The communication is constant, detailed, and completely open. From Vincent's attention to detail, absolutely top notch workmanship, and steady leadership of the sub contractors, to Ned's ability to leap tall buildings in a single bound to ensure the project stayed on schedule -- and his paint know-how, to Emilee's steady design vision, her absolute clarity of purpose, and her knack for focusing on details so tiny that I have no idea how she can keep that all in her head, to August's clear, focused, amiable, customer-first leadership, the whole team made sure that the most difficult part of the process for us was trying to decide between lighting fixtures. The process was actually a joy, from beginning to end. How many people can say that about their extensive, whole-house remodel and new construction? With the architectural brilliance of their partnership with Skip from Walls & Weeds, our house is now the house it's always wanted to be. I recommend the team at Crescent Builds unreservedly.
Crescent Builds has completed 2 major commercial remodels, 1 major home remodel, and too many to count small projects for us. They are extremely organized, upfront about costs and estimates (2 major projects have been under budget), very knowledgeable, great at problem solving, keep to their schedule(2 major projects finished early), and most important they do great work.
We have used Crescent for two projects: four years ago, a full first floor remodel/update that included a full kitchen tear out and remodel, wood burning fireplace removal and gas fireplace install, new built in bookcase, new doors, refinish and new install of wood flooring, new fixtures, tile install around the fireplace and paint. The second project, just this past 6 months, was a sunroom addition with polished concrete floors, wood paneled ceiling, accordion style glass doors that open up the space to the garden and gas fireplace. We didn't hesitate to look at another contractor for the second project. Crescent is dependable, honest, provides great expertise and best of all, knows how to fix problems as they arise during a project. Because problems always come up and the test of a real professional is how they handle the unexpected. Crescent is client focused and good communicators. Highly recommend them.
We are so pleased we chose Crescent Builds for our first remodeling experience (kitchen and basement)! Being new to this, they truly helped us in all the ways we needed. We expressed to Emilee and August our need to manage our schedule and budget, and they were very good at communicating with us and their team throughout the process. They were open to working with new ideas, and Emilee always had great design suggestions. We liked that they are a small to mid sized design and build firm as it enabled that close collaborative feel with a high professional standard. They chose the best staff and subcontractors for every part of the remodel. The project lead was organized, detailed oriented, professionally respectful and easy to communicate with. The cabinet maker was detail oriented with beautiful craftsmanship. The plumber, electrician,... pretty much everyone was communicative and performed quality work. Our project lead even said this was one of the best people he has worked for, and it showed in the outcome! We would definitely work with them again!


I had had the up most pleasure of working with Crescent Builds now for well over 5 years. From the beginning of the design of each project to the execution all their tradesmen and sub-contractors are kept in the loop allowing for a real sense of fluidity throughout the project. From their construction staff on the ground to the complete professionalism in the office I couldn't recommend them highly enough. We look forward to delivering another project to the high standard that they expect. One of our favorite projects to collaborate on with and provide full interior painting was the Capitol hill remodel where we provided premium paint to all trim, and cabinets(up too 13 trim colors) walls and ceilings, turning an old craftsman into a splendid modern. The challenges were steep but through Crescent experience and communication we able to deliver the expectations and quality required form both Crescent Builds and the client
Complete professional communication at all times. Expert and thorough planning. Wonderful people to deal with at each level. We have used them twice for major remodels. Highly recommend Crescent Builds.
quality varied a lot based on which of staff involved Excellent from production manager but not involved in day to day until the punch list which seemed to go on and on forever Fairly poor quality and disorganized slow work from the supervisor/carpenter on site and dropped a lot of balls despite weekly meetings. Seemed like he was over his head on such a big project. would think about using them again if closer oversight on the work

Alexandra Immel Residential Design LLC
I have worked on multiple projects with Crescent Builds. They do an excellent job of guiding the customer through the process and giving good advice and following through with exceptional workmanship. I highly recommend them.
Crescent Builds did an outstanding job from start to finish of our project. They were sensitive to our needs and design preferences, stringent in their standards, rigorous in their project management - and transformed our house into a beautiful home.
Back to Navigation
Back to Navigation
| | |
| --- | --- |
| | Crescent Builds |
10317 Greenwood Ave
Seattle, WA 98117
License Number CRESCB*863BZ