Featured Reviews of Contemporary Fire Pits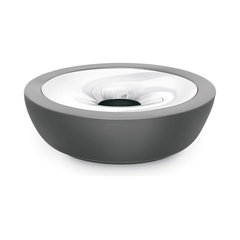 Fuoco Tabletop Fire Pit, Large
Contemporary Fire Pits
Beautiful ambiance: A lovely addition to my outdoor dining space. Love the simple design. Easy to use. Helpline useful. Looking forward to many nights outdoors with this sitting on my old 'broken' fire pit table. Love love love!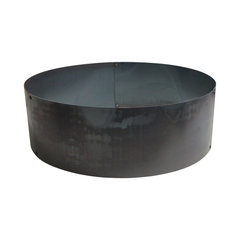 Solid Fire Ring 30, 30", 38
Contemporary Fire Pits
Exactly as described: This is a really nice fire ring. The quality is very nice, it has a new, clean look, the metal is strong, the hardware is good quality and the three parts fit together well. The manufacturer shipped it promptly. The shipping package was a little bent up, I think the packaging needs some vertical or corner supports, but the product is in perfect shape. I would definitely order from this manufacturer again, but maybe I would get the larger size.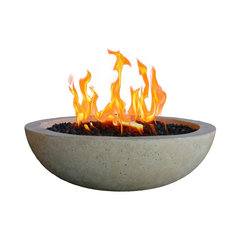 Patio Table Top Fire Bowl, Suffolk Tan
Contemporary Fire Pits
Awesome: Was looking for some addition to my patio without adding another piece of furniture. Fire bowl was an excellent choice. The table is still useable for dining and the bowl looks as if it's part of the table. Easy install and looks great To conceal the propane tank. I used a round 15 gal. Barrel and sprayed it flat black to match the table. It fits directly under the bowl and looks like part of the table.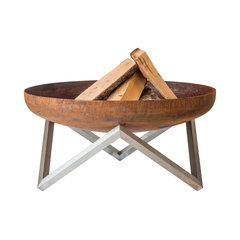 Memel Modern Outdoor Patio Rust and Stainless Steel Fire Pit, Large 31"
Contemporary Fire Pits
It's art!: I just received this bowl today and it is absolutely gorgeous and of high quality manufacture. The stand is very well made, the bowl is sturdy but not too heavy. There are little divots on the outside of the bowl to stabilize it on the stand. This thing is going to last a very long time. I haven't built a fire in it yet, so it remains to be seen how that will work. I've already come back to purchase the steel lid. It will make a nice table when we aren't using it for fire. Bonus: I received it 2 days after ordering it, well packed. I can't wait until I finish furnishing my new patio so I can post a picture!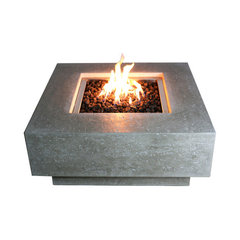 Manhattan Fire Pit Table, Chat Height, Natural Gas
Contemporary Fire Pits
Love this fire pit!: This fire pit looks amazing in our deck. We also changed out the lava rocks for blue glass. My husband was even able to make a great cover for it because we have a lot of pine needles in our yard.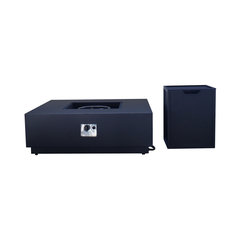 Jasmine Outdoor Dark Gray Finish Iron 40" Square Fire Pit Set, 50,000 BTU
Contemporary Fire Pits
Good fire pit for the price: This fire pit is a great price for what you get. Didn't have any problems with shipping, damage, or product problems. The fire pit itself came in one easy piece and the gas container was a quick and easy install. I love the modern look for not the high modern price. Quality is average.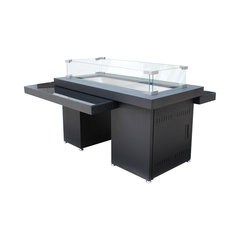 AZ Patio Heaters 2-Tier Fire Table With Glass Top
Contemporary Fire Pits
Love it, don't hesitate to purchase: This is wonderful, very heavy piece not flimsy. So great to have the tank under without a hose sticking out. Yes we had trouble with 3 screws lining up but the piece is heavy and with one side screwed in it will not move. This was put together by 2 - 15 year old girls