Plants
Whether looking to add life, visual interest, or just some extra oxygen into your home, plants win with no contest for accomplishing all three. House plants add that extra special touch to a room that is unattainable through the use of any other home decoration. Plants can be added to any room of the house or on any surface and instantly add visual depth to your space. Here's how to add a few to your space.


How do I add plants if I have no counter space?

If table and floor space are limited, consider green walls or wall-mounted pockets. For a more traditional vertical gardening approach, wall brackets and mounting systems are available for potted plants. Ferns and other feathery plant foliage create the stunning effect or illusion of a vegetated and pillowy textured wall.


What kinds of herbs should I grow?

For the home chef, consider growing herbs in the kitchen. Rosemary, cilantro, and basil are all low maintenance herbs that smell great, and will complement any dish that you prepare. An added plus is that it's very rewarding to cook with your own homegrown cops.


Which plants will help freshen up my home?

Instead of air freshener, place a pot of lavender, sage, or another fragrant flower in the bathroom. You will always have a fresh scent, and the subtle artificial tinge prevalent in all air fresheners will no longer be an issue. Just make sure your plants receive enough sunlight.


How do I decorate with plants?

If you are not quite ready to commit to the idea of a plant that is not a tree, never fear — bonsai is here. Talk about a plant that borders on sculptural, this tradition has been practiced and honed for thousands of years, resulting with a perfectly proportioned miniature tree fit for any tabletop or shelf for display.

While plant forms are inherently beautiful on their own, many unique and beautiful designs have surfaced that utilize living plants to create breathtaking living works of art. Unlike floral arrangements, that can last as little as a few days, many of these plant arrangements can last months with the right care and attention. Whether opting for a succulent wreath or an air plant terrarium, any dining table centerpiece or console table can be instantly transformed with the addition of these carefully designed and arranged mini landscapes. Many plants used for these pieces are very water conscious and the only real requirement is ample sunlight.
Sponsored Products
Featured Reviews of Plants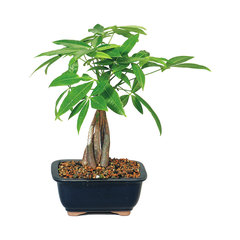 Plants
Simple house plant: Great piece. Even the planter it came in was great because it was constucted to drain excess water as these plants dont like having the soil too moist. Got it for my dad since he liked mine.
Plants
Great Addition to a "Beach House" Themed Interior: This is beautiful and is the icing on the cake in my refurbished "Beach House" kitchen. I didn't give it 5 stars because it was packed so tightly that it was difficult to free it from the box. I wound up shaking it out of the box and broke the pretty blue vase/pot it came in. Will have to put it another container now.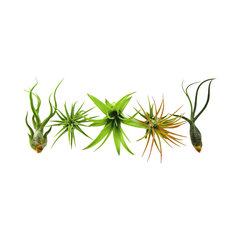 Bliss Gardens 5 Pack Assorted Tillandsia Air Plants, 5 Pack Assorted
Plants
Cute: They are very small but just like pictured. I followed the directions but one has already died. I didn't think it was possible to kill an air plant but you can! Could be a decorative piece in a small area.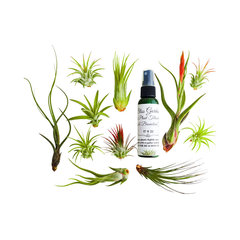 12 pcs Air Plant Tillandsia
Plants
Air Plant Tillandsia: I was very pleased with my recent order. The plants were packed well for winter weather transfer. I had fun making arrangements. After purchasing I noticed individual Tillandsia were much more expensive sold in flower stores. I would recommend this way to shop for air plants. Thank you!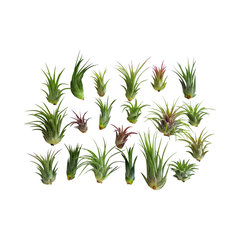 20-Piece Air Plant Tillandsia
Plants
Very Healthy Plants; Awesome cause for helping animals: The air plants arrived very fast and were very pretty and healthy-- there were even two plants that had the beautiful purple blooms! I then ordered a second set, plus 5 medium sized air plants. Again, all plants were healthy and the medium plants had 2 of the 5 with large purple blooms! I highly recommend this company because they have great/healthy plants. This company helps with animal rescue which I like to support as well. We have had 3 rescue dogs throughout the years, and they were/are total blessings to us. ~ Whitney (Golden Lab, lived 12 years)- came with hundreds of fleas, kept outside with very little attention. We got rid of the fleas and she lived inside our house and loved our family and we loved her. She was a very kind, gentle, and patient dog-- great for kids. ~ Barney (Irish Terrier mix, lived 14 years) got from Second Chance Rescue as an abandoned puppy. He was so funny, cute, incredibly athletic, and loved to snuggle. ~ Griffin (Petite Basset Griffon Vendéen mix, almost 3 years old) found him at the county animal shelter, looking up at us with big brown eyes. Griffin is hysterically funny, has amazing expressions, loves to run, play, and is always happy. He has a deep basset hound bark, but is the largest lap dog ever, loves to snuggle, and loves all people. Our advice... adopt a pet, you will never regret it, they will enrich your life forever. : )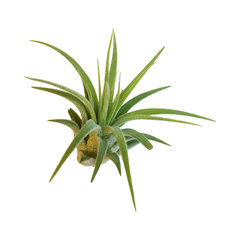 Air Plant Tillandsia Ionantha Rubra, medium
Plants
Looks like a pretty little green spider: Love how cute this plant looks inside my seashell. It makes me smile every morning when I see it. I am converted by this little guy, who now is the beginning of my collection.