Outdoor Fabric
With outdoor fabric your possibilities and capabilities for use are endless. Where products such as furniture or accessories and decor are limited to intended and specific purposes, outdoor fabric can be used on everything from patio cushions to gazebos and awnings to outdoor curtains. With tons of outdoor fabric for sale, you're bound to find a pattern or color for every outside surface to create a comfortable and luxurious lounge area.


Use outdoor fabric for outdoor cushions.

For an inviting outdoor dining area designed for comfort and hours of lounging, use outdoor fabric to create some decorative yet functional outdoor chair cushions. Stripes, solids and other classic graphics can complement a traditional dining set, while floral and paisley floor cushions could create a more relaxed, eclectic, bohemian vibe. Stock up on lots of options when you come across a great outdoor fabric sale, that way you can swap out cushion covers for any occasion or season.


Create awnings and outdoor curtains.

Once you have created a comfortable place to sit out and enjoy your deck or patio, the beating sun may make you wish that you had a nice overhang or shade structure to protect you and your pillows from the heat and from fading in color. Outdoor fabric saves the day again. Hesitant about outdoor curtains? Don't be. They are great sun shields on a hot day, create intimate outdoor dining spaces at night, and can be easily be tied back when not in use. If you're looking to create the perfect outdoor room, then make sure to include outdoor curtains as your go-to sun blockers.


Add outdoor fabric to existing patio structures for added shade protection.

Pergolas, trellises, or other outdoor structures provide a perfect base for draping swaths of outdoor fabric across the canopy for a casual yet sophisticated outdoor shade structure. Dappled light penetrates the space without bathing you in too much heat. For those of you who want to incorporate outdoor fabric directly onto your house, consider window awnings. They create a classic air of sophistication that is reminiscent of old school beach resorts and country clubs. Plus, it's a great source for personal expression.


Consider using outdoor fabric inside.

If you tend to be hard on upholstery in general, don't feel like you need to limit your outdoor fabric use strictly to the outdoors. There is a growing trend to bring the indoors out, as well as bringing the outside in by blurring the boundaries between spaces. Waterproofing and other material capabilities create extremely durable upholstery — perfect for homes with young children or pets. With a little DIY creativity and a stitch here or there, any patio or living room can be instantly transformed with new cushion covers and more, so don't hesitate to get a little extra when you find the perfect outdoor fabric on sale.
Sponsored Products
Featured Reviews of Outdoor Fabric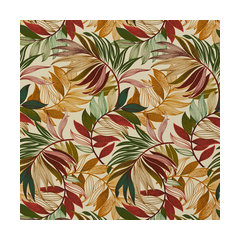 Red, Green and Gold Vibrant Leaves Outdoor Indoor Upholstery Fabric By The Yard
Outdoor Fabric
Lovely Fabric: I order this fabric for my dining room chairs. I was a little hesitant buying fabric on line without feeling the quality. Well, the colors are accurately portrayed by Houzz and the quality does not disappoint. I was looking for fabric easy to maintain for a busy dining room. So far so good. I am very happy with this purchase. purchase.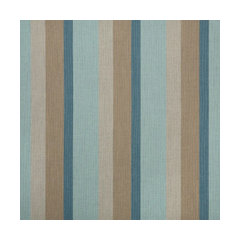 58039 Gateway Mist Fabric
Outdoor Fabric
Great Sunbrella fabric: I bought this fabric to upholster cushions on our new boat. The colors are soft but with just enough punch to stand out from dark wood trim. Everyone loves it! I believe it arrived in two days!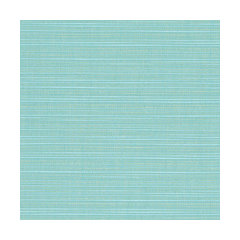 Sunbrella Dupione Celeste Fabric 8067-0000, 54"x36"
Outdoor Fabric
Beautiful color: Purchased to cover two chairs which will receive a lot of wear and sun exposure, I look forward to sunbrella features of cleanability and protection from fading. The grain can be used In either direction so it can have subtle stripe effect of blended colors. Color is blue with hint of aqua and has tan/taupe thread the in the mix.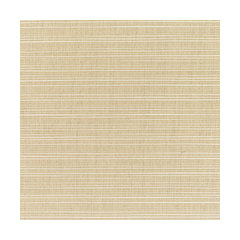 Sunbrella Dupione Sand Fabric 8011-0000, 54"x36"
Outdoor Fabric
Great outdoor fabric: This fabric is very good quality and has a nice texture with slight variations of colors running through it. I have this same fabric on another set of outdoor furniture that is 3 years old and it still looks new. The color has not faded and there are no worn areas. I would highly recommend it.