Upholstery Fabric
Although we all jump at the chance to replace furniture with newer, updated pieces, sometimes a good-quality sofa or chair just needs a fabric revamp. The right upholstery can easily transform the look and feel of your dining room, living room or home office furniture, which is why it's a popular DIY alternative to furniture shopping. There are many different textures, colors and patterns to choose from, including cotton fabric, leather fabric, linen fabric and silk fabric, so be sure to consider what makes sense for your family, as well as what complements your room's decor. If you're on the verge of reupholstering your furniture, do some research and consider the following to make sure you pick the right material for you.


What type of fabric is available?

There is a wide range of fabric that can be used for upholstery. They generally fall into two categories: natural fabrics and synthetics. Here is a brief overview of several common fabrics:

Natural Fabrics:
Cotton: Cotton is durable and resistant to wear, fading and pilling, but not as resistant to dirt and wrinkling. Cotton can go from casual to formal depending on the weave.
Cotton blend: Cotton blends are slightly more durable than cotton due to the mix of additional fibers.
Leather: Extremely durable and functional, leather wears well and gets better with age.
Linen: Resistant to pilling and fading, linen provides a crisp and casual look to furniture. However, it wrinkles and shows dirt easily.
Silk: This elegant fabric will add a sophisticated and formal touch to furniture. Due to its delicacy, its best for light use and requires professional cleaning.
Wool: Blended with synthetic fiber for easier maintenance, wool is durable while also being resistant to pilling, fading, wrinkling and soil.

Synthetics:
Acetate: Developed as imitation silk, acetate is resistant to pilling and shrinking, however it doesn't hold up well for everyday use due to its tendency to wear, wrinkle and fade in the sun.
Acrylic: Developed as imitation wool, acrylic may pill easily if not of high quality. However, it's softer than natural wool, and is resistant to wear, wrinkling, dirt and fading.
Microfiber: Made from polyester fibers, microfiber is similar to suede and is easy to maintain, durable, and affordable.
Nylon: Nylon is often blended with other fibers, creating a durable fabric that won't wrinkle or soil but may fade and pill.
Polyester: Usually found in a blend with other fibers, polyester is resistant to wrinkling and fading.
Rayon: Though prone to wrinkling, rayon is durable and affordable.
Vinyl: Durable and affordable, vinyl is a more affordable option compared to leather.


Which upholstery fabric should I choose?

Consider the style of your furniture as well as its function to help when choosing the type of fabric. Is your furniture in a traditionally themed living room that is only occasionally used? Consider the luxuries of silk; its gorgeous appeal will be eye-catching, though it's not very durable. Are you looking to outfit the casual family couch that's used on a daily basis? Look for a cotton blend or a microfiber that are resilient and sturdy and will endure years of constant use. A good measure is thread count: the higher the thread count, the longer it will last.


What fabric pattern and color would work for my furniture?

The kind of fabric you pick out is mostly dictated by your style. Neutral tones and floral prints work well in a traditional space, while bright colors and bold patterns give off a more contemporary vibe. Your lifestyle also dictates your design. For example, if you have small children or pets, you might want to steer clear of white. As you pick out your upholstery, try to avoid too many patterns or colors. It's great to have interesting, unique furniture, but using a wide variety of prints can overwhelm and consume the space.


How do I protect my upholstery from sunlight?

If your couch is sitting in a constant stream of sunlight, you'll want it to be upholstered in something that is fade-resistant. Cotton, linen, acrylic, and polyester are all good fade-resistant options. If you prefer a different material, be sure to mostly keep blinds closed or keep furniture pieces away from windows.
1 - 36 of 12,813 products
Sponsored Products
Featured Reviews of Upholstery Fabric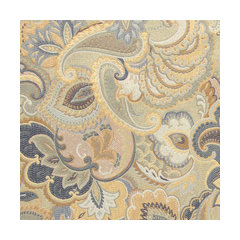 Upholstery Fabric
Review of fabric: The fabric is beautiful and of very good quality. I used the fabric for upholstery on chairs, which looked amazing. I plan to order more fabric for pillows and maybe curtains. The fabric arrived on time and it brings a soft element to to the room.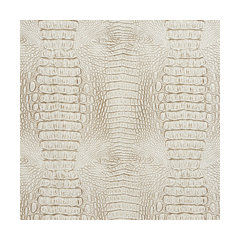 White And Gray Alligator Faux Leather Vinyl By The Yard
Upholstery Fabric
Perfect!: Perfect for making a wearable, realistic back dragon. I would say the "grey" is more of an olive grey/brown. When we were coordinating costume fabrics with this, it definitely lended towards the olive browns.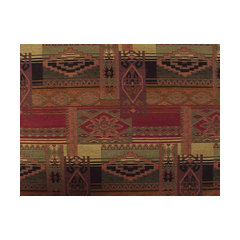 Sedona Canyon Southwestern Upholstery Fabric, Sample - 9 Inch
Upholstery Fabric
Sedona Canyon Southwestern Upholstery Fabric: Beautiful fabric that we used to reupholster an ottoman. The top of the ottoman was fabric and the rest was leather. It complemented the leather perfectly and achieved that southwestern look we were after. We received the material in about a week to 10 days after ordering. Couldn't be more pleased!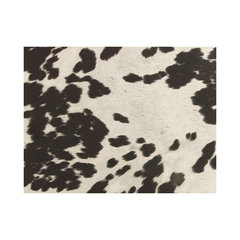 Black & White Faux Cow Hide Fabric, Cowhide
Upholstery Fabric
Perfect: I needed this fabric to upholster two chair seats - it is the perfect quality, durable but beautiful and soft to touch! Looks just like the real thing! Also, it came right away in great condition.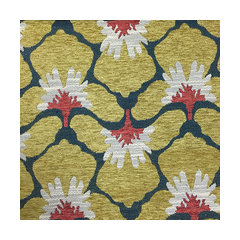 Chelsea-Heavy Chenille Upholstery Fabric, Yard, Cosmo
Upholstery Fabric
Stunning, and a perfect color match: full star review. Beautiful quality, color, and handing. Arrived to USA rolled and perfect. As a product it is a wee stretchy...but many woven like this are. The chenille style is soft and has great drape.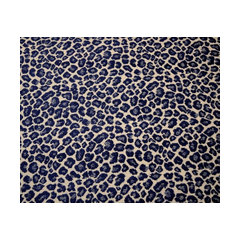 Spots Ensign P Kaufmann Fabric, By The Yard
Upholstery Fabric
Perfection in blue: The perfect leopard print in a navy color way! It's so wonderful in my living room with the 200 + year old carpet I inherited that I am having a sofa upholstered in it and ai wish I could do every chair in it too!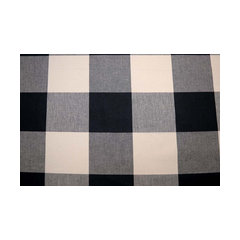 Buffalo Check Jet Pkaufmann Fabric, by the Continuous Yard
Upholstery Fabric
The Perfect Fabric: You would think it would be easy to find a black buffalo print fabric. But it hasn't. There are so many styles, some were too small a check or the light color (white or off white) was just not right. Did not know Houzz carried fabric. I thought I would browse the website. The fabric is a perfect weight. It is for a bench seat located in our entrance from the garage. The colors are beautiful, a rich black plaid and a grey plaid and the lightest color, off white works perfectly with the other colors. Just love it. I may even get a few yards more to cover the 2 counter stools I have.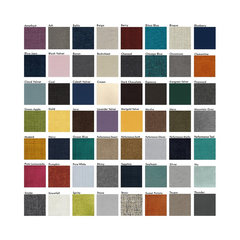 Upholstery Fabric
Worth ordering a sofa unseen? Yes!: I'm going to sum up my review before getting into the details. It's only been 3 days but it's beautiful! It's cozy yet firm, fabric is amazing, no regrets. Almost a year ago we came across apt2b within that same week they had a 20% off for Martin Luther day. We were surprised by such a great sale but had not gotten their free fabric sample, so we were scared to order. We really liked the Logan sectional, I sent them a email asking if other colors could be an option. Alex got back to me right away and said no worries, they would be happy to use any color we liked from their samples. I think I let him know that we would wait for another sale. He let me know that no other sales like the 20% would be anytime soon. And offered to extend the sale to us!!! I'm sorry but this is beyond great costumer service! And guess what we passed on it because we still didnt have the samples and to tell the truth we were still hoping we could find something at stores in town.We never did and so after deciding on color we waited for another sale. And waited... November... Thanksgiving friday they had 15% and we ordered. I think we got an email on 29 (?) to confirm our order, by December 10 it was ready to be shipped! we figured we would have it by Christmas. .. nope... I was surprised by how long but I guess with thanksgiving, Christmas, and new years I should not have been that surprised. I even emailed them which again they got back to me right away that there wasn't much they could do. To deliver from CA to Wisconsin during the hoildays. .. so we waited. Our schedule day was January 10th. We got a call the day before saying they could deliver that friday. January 9th we got our sofa. The delivery guys were great! fast with set-up. So happy we waited! This doesn't compare to anything we looked at store. We would have paid about the same for S/H even if we had found something near by. Every time I walk in the living room I can't help but smile. It's beautiful!