Paintings
Art is one of the most expressive decorative elements you can add to your home, and paintings can infuse your décor with rich, vibrant colors and even a dash of texture. There are dozens of styles and mediums featured in paintings, so it's easy to select a few pieces that match your personality and interior décor. For a softer look, choose a watercolor painting. This medium features visible layers of color, and can range from life-like to abstract painting styles. For more contrast or detailed shading, look for an acrylic or oil painting. These feature colors that are mixed together on a palette to create a wide range of hues, and some even have a bit of texture where a palette knife has been used.

As for subjects, you can find almost anything in the world featured in a wall painting. Flower paintings are popular, as are landscape paintings and abstract paintings. You may even be able to find artwork featuring traditional and cultural elements, such as in a Chinese painting. Beach paintings and still life paintings are also popular choices.

Whatever medium and subject you prefer, you can find dozens of inspiring and colorful paintings for sale here on Houzz.
1 - 36 of 32,167 products
Sponsored Products
Featured Reviews of Paintings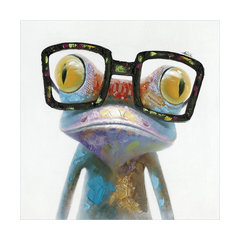 "Hipster Froggy" Decor Original Painting, 40"x40"
Paintings
Cutest frog ever!: The colors are very vibrant. Stretched canvas over wood frame. Comes ready to hang. I have black and white Frog wallpaper up in my craft room and this is the perfect accent. Reminds me of my cutest ever grand daughters that all wear glasses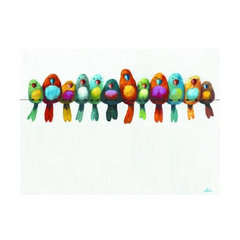 Yosemite Home D'cor Original Painting: Birds on a Wire III, ARTAC0436C-REV1
Paintings
This is Perfect: I have had so many compliments on this picture, and I have not had a chance to get it hung up yet. LOL! It catches everyone's eye the minute they walk in the door. Thank you Houzz!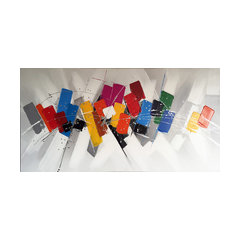 Wall Decor Painting Saturday Morning Abstract
Paintings
perfect decor: I looked around for other abstract paintings but was not able to get the price range I needed and the design I was looking for. The Saturday Morning Abstract was the perfect design and price range I needed. Looks great on our wall.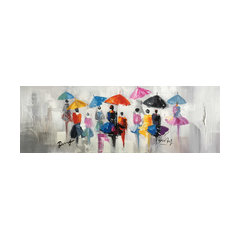 Wall Decor Painting Crosswalk in Seattle I
Paintings
Simply Beautiful: I never submit reviews but I have to this time. What a wonderful surprise receiving this painting and finding it was even more beautiful than the picture can show on the website. I would definitely recommend this artwork. It came in perfect condition ordering through Houzz!!!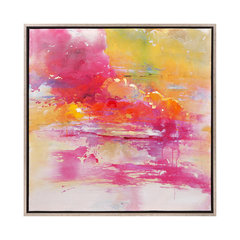 Alexa Wall Art With Frame 11503
Paintings
Great purchase: Very happy with my purchase. Better than expected. I was looking for art with these colors. When I opened yet package it looked like an original work. And with the frame included. Great purchase.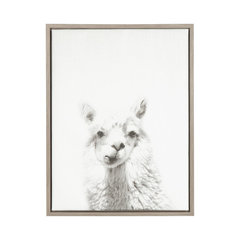 "Alpaca" Canvas Wall Art, Black and White, 18"x24"
Paintings
Alpaca Aficionado: Every house needs a bit of whimsy in its design. This art piece added that to a grouping behind our living room sofa. If you've never visited an alpaca farm, you might want to consider it - they will make you laugh!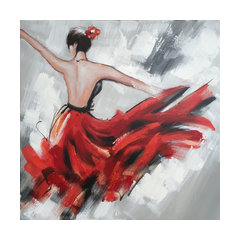 Abstract Hand Painted Dancing Girl in Red Dress I Oil Painting
Paintings
Dancing girl oil painting: Delivery expedient, product was excellently packaged. Appears as a high quality painting, I expected the red to be a deeper red less orange red, regardless it is a quality piece and arrived ready to hang. I would recommend this product.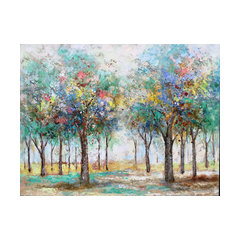 "Colorful Trees I" Hand Painted Oil Canvas Artwork; Modern Art; Fine Art
Paintings
A beautiful addition: i him this in my foyer and it brought life to a very bland wall. the colors are not overwhelming and the size of this piece is perfect in addition to my other are work. great addition to my home!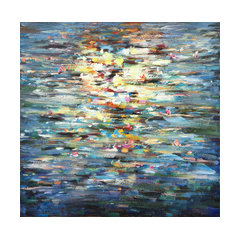 "Abstract Water Reflection" Oil Painting
Paintings
I was very impressed by the prompt shipment two days after placing the order.: I was very impressed by the prompt shipment two days after placing the order. Also the paint fits perfectly in my newly added guest quarter and so far the visiting guests just love it!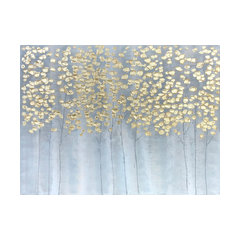 "Golden Forest" Hand Painted Oil Canvas Art
Paintings
Simple, but big impact!: I ordered this canvas for my mostly monochromatic dining room. I love that it's simple and neutral, so I can easily add seasonal pops of color to the centerpiece. We've already had a lot of compliments on this piece!