1 - 36 of 88,248 products
Sponsored Products
Featured Reviews of Rustic Home Decor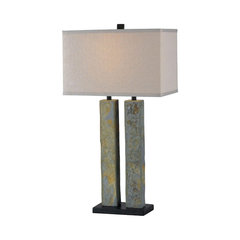 Kenroy 21039SL Barre Table Lamp - Green Slate
Rustic Home Decor
New home: I'm so happy I found this lamp! It's not your average lamp with the lovely stone feature. The green stone has gold streaks in it that enhance the green color. The shade appears white-ish when turned on, but more grey when not. The lamp is a substantial weight and height. I have a pair of them in my family room.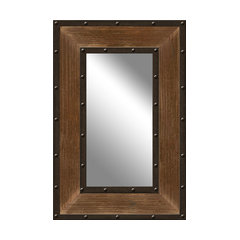 Industrial Metal and Wood Mirror
Rustic Home Decor
Beatiful mirros for the price!: These two mirrors are just perfect for our new industrial look dinning room. The wood surrounding the mirror is quite a bit lighter than shown but, a little Scratch Cover made them match perfect. Great items for the price!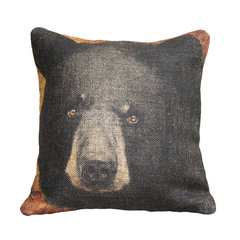 Rustic Home Decor
A keeper...: At first, when I opened the box and saw this guy I was disappointed because the image is not nearly as defined as the photo on the website. The bear's face is much more subtle than pictured. Even thought about returning it. But first, since I bought it for my bear-loving mate and his go-to leather chair, I thought I'd let him review it for me. He loved the surprise and he loves the pillow! And now, so do I.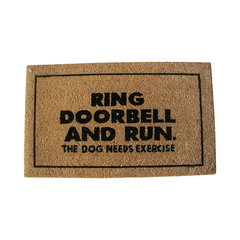 "Ring Doorbell and Run" Doormat
Rustic Home Decor
What a way to get a laugh!: I'm very pleased with my new door mat. I think it says alot. When you ring my doorbell, my yellow lab lets out a fierce bark. Plus I have a "Beware of Dog" sign in the sidelite - strangers do not know whether she is friendly or not when they hear her bark and the doormat says " RUN". It's a good way to keep unwanted callers from trying to sell me something. Friends and family read the doormat and laugh because they know she is friendly. I was very pleased with the ordering and fast delivery of this item. I will surely keep ordering items from "Houzz". The price was very reasonable; this was an unusual item - I don't think you would see this item at Lowe's or Home Depot.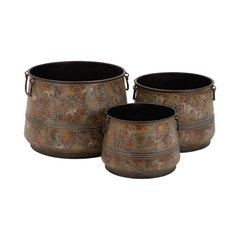 Metal Planters, 3-Piece Set, 16", 13", 11"
Rustic Home Decor
Very beautiful: These are stunning pots. Light weight, have an authentic hand-hammered look. My money tree looks fantastic in the small one, I'm still planning how to use the other two. One may hold magazines. I consider them a very good value.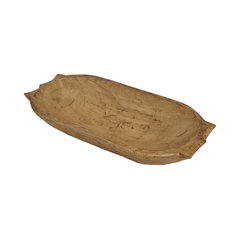 Primitive Deep Wooden Dough Bowl With Handles
Rustic Home Decor
Love it!!: This bowl is just what I wanted. I have seen others that were the same quality but much more pricey. Perfect for so many things. Makes a great centerpiece on my kitchen island.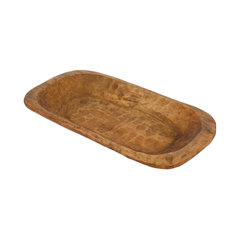 Rustic Home Decor
Rustic and Attractive: The dough bowl arrived in good time and looks just as pictured. The price was good compared to other sites. Looks handmade and just what I wanted. I just wish it came in an even bigger size.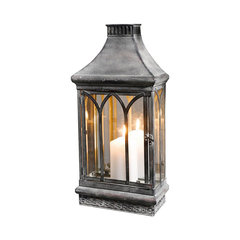 Wall Mount Mirror Candle Lantern, Clear Glass
Rustic Home Decor
Lantern: Lantern comes with the mirror and glass which are packaged separately. You have to install the panes but that did not present a problem. There is a slot on the back for mounting. I gave it 4 stars because it is not brown. It is a grey-green weathered type of patina. Not exactly the color I needed so I painted it with no problems. Now it is a beautiful Oil Rubbed Bronze color.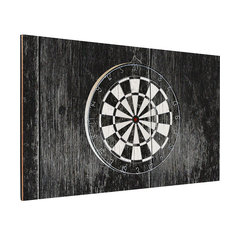 Black Dart Backboard Combo
Rustic Home Decor
Excellent Quality: The dartboard and backboard were very easy to hang and the material is very sturdy and the product seem to be high-quality and well-made. I would recommend this product to others. There was a slight mix up and I was sent the wrong product first, but Houzz handled the mix-up well and sent me the right product the following week and refunded my expedited shipping fees.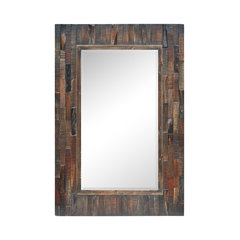 Rustic Home Decor
Very heavy, high quality mirror: I would give this a 5 star but the advertised picture shows the frame with colored highlights in the wood, which I liked. When I got it, I was disappointed to see the frame was one solid color, with minimal contrast in the wood. However, it is a beautiful mirror and very solid so I've already hung it.