1 - 36 of 90,428 products
Sponsored Products
Featured Reviews of Rustic Home Decor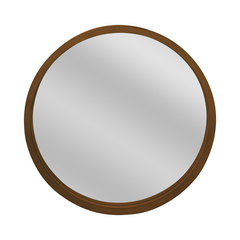 Huckins Round Wall Mirror, Brown
Rustic Home Decor
mirror for bathroom: They are much darker than my computer makes them appear. They are more of a brown cinnamon color. Backed with cardboard, I hope this will hold up in the bathroom. They are the style that I wanted and fit the max size I could have above the vanity.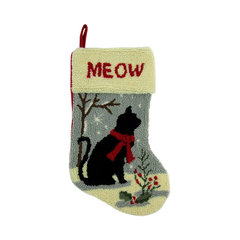 Hooked Christmas Stocking With Cat
Rustic Home Decor
You will not find this any place else but Houzz: It is not everyday that you will find a black cat on a Christmas Stocking. I had to get this for my friend who loves her black cat. It is so cute and very well make. The price makes it a even better deal.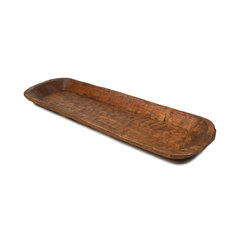 Painted Extra Long Rustic Wooden Dough Bowl, Natural, Long
Rustic Home Decor
Bread Bowl Centerpiece: Awesome centerpiece! Our family dining table seats 12 people and over the years everything I've used as a centerpiece seems to get "lost" on the table. This piece is perfect! Fruit, greenery, candles, succulents, orbs, you name it! I was thrilled to find it on HOUZZ at such a terrific price!! Thanks!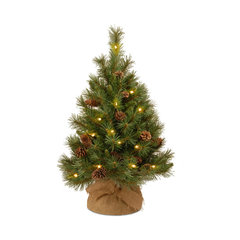 3' Pine Cone Burlap Tree With 35 Warm White Battery Operated LED Lights, Timer
Rustic Home Decor
This tree is the perfect size for my daughter's bedroom.: This tree is the perfect size for my daughter's bedroom. It looks great and she can even put mini decorations on it. The timer works great! She can go home to her condo and the lights are on. She can't put a tree in her living room because her cats would destroy it. My only criticism is that I would have liked more lights on the tree. Temporarily it is sitting in our living room on a table and that would work too.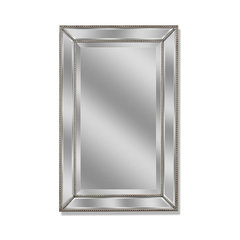 Rustic Home Decor
Elegant mirror: This is a beautiful and sturdy mirror. I bought it to go over the sink in a bathroom we just renovated. It adds class and style to the room. I like that the beading is subtle but adds to the overall look of the mirror by creating the illusion of a frame. I love this mirror, it looks even better in reality than in the photo. Very satisfied with my purchase and the delivery time.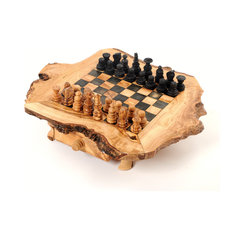 Handcrafted Large Olive Wood Rustic Chess Set, Chess Game Board
Rustic Home Decor
Chess Set: Unique and stunning chess board. Whether you play chess or checkers, this would look awesome in any game room/table. Unfortunately the squares are too small (even on the large size). Would gladly pay more for a bigger size but minimum board needs to be 21"x21" with 2 inch squares and 10"x10" or larger playing field.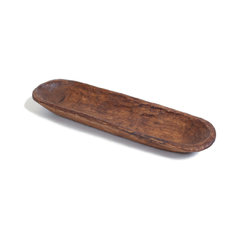 Rustic Baguette Dough Bowl, Natural, Small
Rustic Home Decor
The perfect accent for rustic or contemporary settings.: I ordered this baguette bowl for it's linear shape and couldn't be happier. You could actually use it for a baguette, but I am going to put green moss rocks in it for a sleek table centerpiece. J'adore!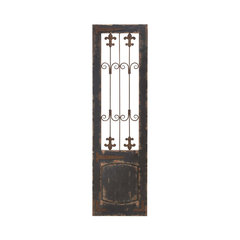 Contemporary and Modern Wood Metal Wall Decor 57"H, 16"W Wall Decor Home Decor
Rustic Home Decor
Great accent piece: Was very excited to get this item! Saw similar piece on another website priced much higher & when I spotted it on Houzz, I took the plunge and ordered it. Very happy I did. It's gorgeous in person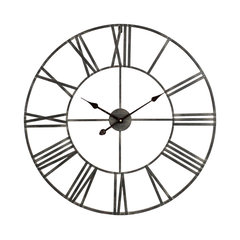 Mila Oversized Wall Clock
Rustic Home Decor
Nice piece: I just got this wall clock, it looks ok, I was under the impression that it would be solid iron, but it's hollow metal. Still on the wall it looks nice. (I corrected this review, I made a mistake with the battery not having proper contact that is why it wasting working, I got it in right and it works ok, my bad)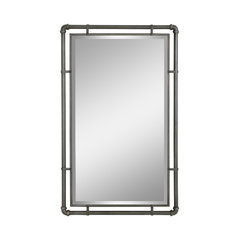 Morse Industrial Metal Wall Mirror
Rustic Home Decor
Guest bath reno: Perfect for our guest bath renovation. This industrial mirror paired well with our square vessel sinks, bronze fixtures, and light countertops. Well packaged Arrived in good condition Worked well in space