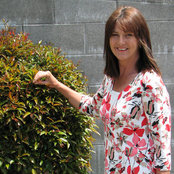 | | |
| --- | --- |
| | Garden Mentors |
Commented: Well Done!
Thanks for your kind comment and offer for 3D renders, however I never get asked to supply them.
Commented: what is the bamboo?
Hi the Bamboo is Bambusa gracilis. It is a clump forming bamboo rather than a suckering one. In the Bay of Plenty region it doesn't become a problem, it does get taller and thicker than shown here, b...
Commented: can you tell me what the ground cover is?
The grassy looking plant is Scleranthus biflorus, a New Zealand native plant. It is easy to grow, happy in full sun/ semi shade but must have well drained soil.
Commented: love the creeper on the black - what is it?
Thanks for your question, it is Ficus pumila (creeping fig) . It clings really well to timber retaining walls without the need for wires. I wouldn't recommend it to grow on the side of a house thoug...
Garden Mentors
added 3 photos to Ideabook:
Vine Ave
January 31, 2019