Coffee and Accent Tables
Despite being used mostly for holding lamps, decor and the occasional beverage, living room tables often end up playing several different roles. In the middle of a busy week they can quickly become a desk, dining spot or extra stacking space. Although they are often last-minute additions, end, console and occasional tables bring function and style to your living space. As you get ready to revamp your accent tables, keep these tips in mind:
How many accent tables should I buy?
When you're looking to build your living room table collection, is it important to evaluate your space. While having one coffee table and two side tables might be standard, that might not be an option for you. Instead of cramming several pieces into an already tight room, try having just a coffee table or adding a space-efficient nesting tables, a folding tray or a corner table as an alternative. Ottomans with trays also make great alternatives, because they provide a flat surface and extra storage, while a thin, long console or sofa table against the back of a couch saves valuable wall space. If you have some extra room to fill, add other small accent tables throughout the room, such as a bar cart for holding all your favorite adult beverages.
Should my living room tables match?
Once you figure out your space limitations and layout, it's time to make design decisions. Buying a set of matching coffee and occasional tables is often cost-effective and easy, especially if you are going for a more traditional living room feel. If you're looking for something more contemporary or eclectic, mix things up by using different materials and styles, but be sure they each have something in common — several wood tones or too many random colors can make the room appear disjointed.
What accent table material works best for my space?
The material you decide on says a lot about your style, too. Darker woods are often seen as more traditional, while an industrial wood and iron look is usually more contemporary. For a more modern look, try plastic. Some materials can go with anything; depending on the frames, glass accent tables can be everything from traditional to modern, while distressed wood can be eclectic or shabby chic. While the look is important, also keep in mind what's practical for you and your family. Glass tabletops might be dangerous for children and also attract fingerprints, while darker colors, especially black, easily show accumulating dust. Find a good balance between style and function that works for your needs.
More:
Coffe Tables — How to Find the Right Height
1 - 36 of 49,233 products
Sponsored Products
Featured Reviews of Coffee and Accent Tables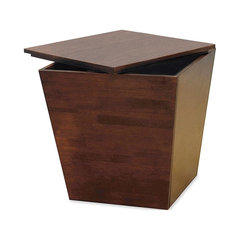 Coffee and Accent Tables
Assembly was easy, looks very nice: I was surprised at how much bigger this end table looks once assembled compared to online. My bad, I didn't measure things. But assembly was very easy and it looks great. It's very functional too because you can put a bunch of stuff inside like magazines. It's very sturdy.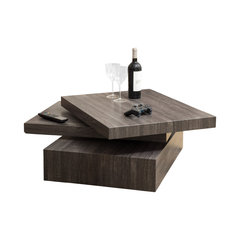 Haring Square Rotating Coffee Table
Coffee and Accent Tables
Perfect choice: The piece came well packaged and quick! It works perfect for my contemporary taste. This is a great piece of furniture for the price and I love the fact that it is only 13" high.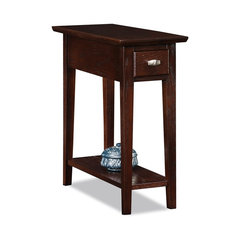 Coffee and Accent Tables
Perfect for a small space: I wanted a table to place a cup of tea and my glasses on, for a newly purchased reading chair in a small corner. This was super easy to assemble. Fit my need and looks quite nice. I like the small drawer, and lower shelf, too.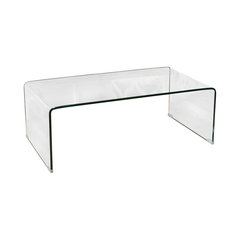 Classon Glass Rectangle Coffee Table
Coffee and Accent Tables
Clean lines: This is truly as good as it comes for a all glass table. My one design complaint would be the white plastic feet on the ends could be upgrade. It is made out of really cheap looking plastic and the light color sticks out like a sore thumb.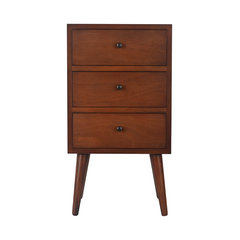 Janet Mid Century 3-Drawer Wooden Side Table
Coffee and Accent Tables
Cute side table!: Very cute table and looks nice in my living room. Packed and shipped very well and easy to assemble - just the legs! It's not a big table for sure, but perfect for a small space or condo/apt living.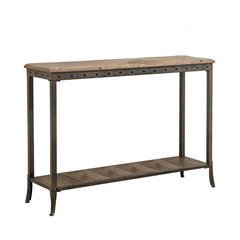 Console Table In Distressed Pine With Metal Base
Coffee and Accent Tables
Just right for our hallway!: We are using this as a display table in our hallway. The length & width is just right. I like the look of the iron trim with the distressed wood. Assembly was easy & it is sturdy. I'm giving it 4 stars because I had to do a bit of touch-up on the bottom shelf of this unit. A touch-up pen did the trick. Very nice overall!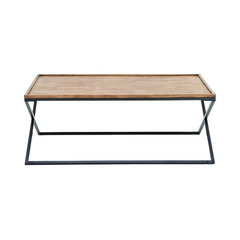 GwG Outlet Metal Wooden Coffee Table, 48"x19"
Coffee and Accent Tables
great little table: Love my new coffee table!! Very easy to assemble. It is sturdy and the wood top is gorgeous. As it replaced a far bulkier, although same size, coffee table in our new smaller home, it makes the room look larger by being airy and not so dense. Have already gotten compliments on it. Would highly reccomend.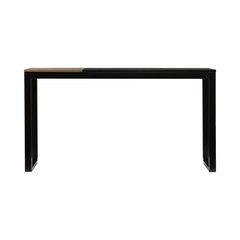 Holly & Martin Lydock Console Table
Coffee and Accent Tables
I am very happy with my purchase.: I am very happy with my purchase. Shipping was SUPER FAST. The price was much lower than I expected for the quality of the product. There was some assembly but everything went smoothly and really wasn't much to assemble. Looks good and would buy another one if I needed to.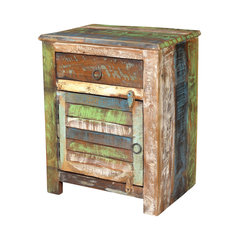 VidaXL Reclaimed Wood Cabinet Multicolor End Table, 1-Drawer Door
Coffee and Accent Tables
Adorable!: These end table cabinets are very well made and sturdy. They arrived fully assembled and in perfect condition. Each is unique and very colorful. They make perfect nightstands. Just what I was looking for.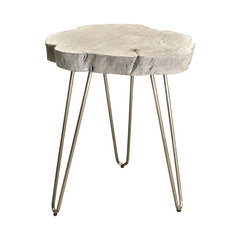 Solid Wood/Iron Accent Table, Gray
Coffee and Accent Tables
Really pretty, but irregular sizing makes my pair look weird: These are really lovely little tables and I'm very happy with them, except for one small detail....now, I know they're natural wood so they aren't going to be perfectly matched, and that's the utter charm of them! But..... there's fully 3+ inches difference in the diameter of the two I was sent (which I'm using as nightstands) and they just look a bit off on the sides of the bed. If you're buying just one table, or multiple tables not intended for a symmetrical placing, I'd give these five stars and say buy away because they're really gorgeous. If, however, you're hoping to use them as matching tables, I'd be a little cautious. Order away, but cross your fingers that the tops they send you are in the same forest size-wise.