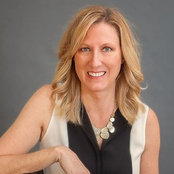 ReStyle Home Staging, LLC
| | |
| --- | --- |
| | ReStyle Home Staging, LLC |
Commented: Need help finding area rug to match this couch.
I think I understand now. You are looking for links to the rugs posted by BeverlyFLADeziner Hopefully, she can jump back on and give you those. In my reply, I linked to the rugs that are ivory with ...
Commented: Bedroom lamps
If you are interested in adding a bit of color, I used some pops of turquoise in this room and then added some warmth with the wood mirror and turned lamps. Hope this helps!
Commented: Please help decorate my Dining Room by Thanksgiving!
Susan Davis gave you great advice. Take your time to decide what you want. Everytime I've rushed a project in my own home, I've ended up settling for something that later I did not really love and t...
Commented: Please critique my design
That rug posted by groveraxle is a great choice! Look for something with similar colors as it really warms up the space and then choose 1 or two colors from the rug you find to use in throw pillows. ...
Commented: Area rug
This jute rug is VERY soft and holds up well to wear and tear. I have one that I use in the homes that I stage, so it gets stepped on over and over by realtors and buyers touring the homes and still l...
Commented: Bedroom Decor Advice Needed
The stool works, but with the dog bed, feels a bit crowded, I like the advice you received of removing the bench and just turning the dog bed to follow the end of the bed. I think you have a GREAT sta...
Simply Splendid Photography and Home Staging
reviewed
ReStyle Home Staging, LLC
February 13, 2019
Claudia Sparkman
reviewed
ReStyle Home Staging, LLC
January 10, 2019