Seth Parks Glass
Lighting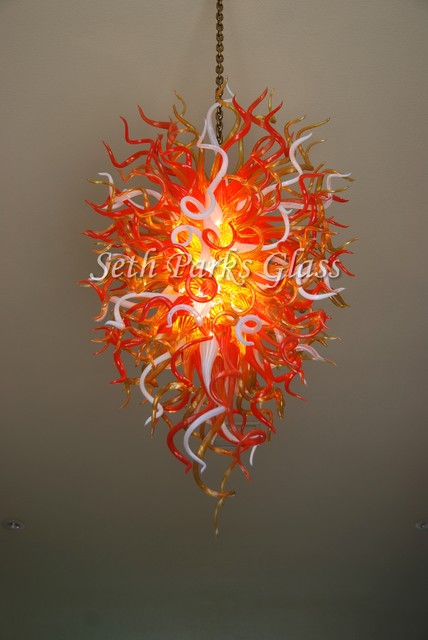 Anemone Chandelier - WSP
The pictures are representational of a piece that will be custom made for you. It can be customized to fit your specifications, size, shape, color.

The chandelier pictured is gold-topaz, orange and white. This piece measures about 60" tall by 36" wide. Weight is approximately 150 lbs. Assembly is required. Detailed instructions are included.

It is internally lit using 5 halogen bulbs (1500 watt max) which are easily replaceable. Includes all electrical parts (UL rated) and all other necessary parts, including halogen bulbs, chain, canopy and more.