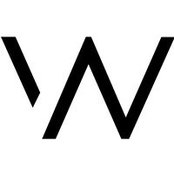 | | |
| --- | --- |
| | Workshop/APD |
Commented: Love the house
Bambett, we are the designers of the home. You can see the home on our website at http://www.workshopapd.com/featured/craft-modern/
Commented: <t1>what is the material on the right ? </t1>
The photo on the right is a detailed shot of the water-jet cut steel staircase in our "E. Pearce Revisited" Project.
Commented: where is the mirror from??
Although the Interior Design/Architecture was conceived and executed by workshop/apd, the Interior Decorating scheme was carried out by Jonathan Adler.
Commented: Who designed/produced the steel railing?
Lalyona, The steel fabricators are Ferra Designs Inc. The concept and design are Workshop/apd. Please feel free to check out more work from us on our website: www.workshopapd.com
Cassoni Furniture & Accessories
reviewed
Workshop/APD
November 27, 2018