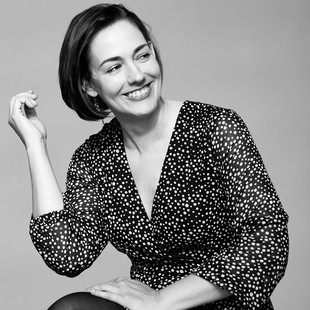 j witzel interior design is a full-service interiors firm specializing in modern designs that reflect each client's individual style and spirit. Principal designer and company founder Julie Witzel, ASID, offers an approach that pays special attention to the architecture, balance, scale, light and color of an interior space. Knowing that creating a home is an intensely personal process, Witzel strives for excellence in every detail of the project.

Julie Witzel, ASID, graduated magna cum laude from the Art Institute of Atlanta with a Bachelor of Fine Arts in Interior Design and won the highest honor in her class for her portfolio and the scope of work it contained. Prior to her degree in design, Witzel obtained a Bachelor of Science in Botany from North Carolina State University, which has enabled her to develop a unique approach to design that is not only artistically based, but also exceptionally analytical.

Julie Witzel obtained her professional experience with an award-winning Atlanta design firm, working her way up quickly from intern to project manager for their high-end residential design projects throughout the country and local hospitality projects. This paved the way for Witzel to open her own firm in 2010. In 2009, Witzel became certified by the National Council for Interior Design Qualification and in 2011 was nominated by the Atlanta Decorative Arts Center as one of their "Ones to Watch".

Being an active contributor to the ASID Georgia's quarterly magazine, InDesign, Witzel has offered her expert advice on everything from where to find the best antiques in town, to the latest trends in design technology that allow her to work efficiently, no matter where the location of her project, to the secrets of successfully marketing a small business. She has served as the Communications Director for ASID Georgia and is currently on the Special Events Board of Design Collective, a local collective of interior designers, architects, artists, vendors, and other design professionals discovering & influencing what's next in Atlanta design.

A strong supporter of the arts and education, Witzel has served as a volunteer member of the Art Institute of Atlanta's Advisory Board. In addition, she was co-chairman for Bravo!'s 2011 annual fundraising event, a group that raises funds for the Atlanta Symphony Orchestra's youth programming. Witzel also belongs to American Mensa and volunteers her time in the Atlanta Botanical Garden's Education Department, teaching guests the importance of loving nature and caring for our environment.
Contact:

Julie Witzel

Type:

Address:

PO Box 620474,
atlanta, Georgia,
United States, 30362

Phone:

(770) 639-5791

Website:
Review by
Alicia Graham

:

I recently moved from to the US & I left all of my worldly possessions in Australia. Julie helped me take a completely empty apartment & turn it into a comfort... Sign in to see more »
Review by
Bjork Studio

:

Julie Witzel is one of Atlanta's - and indeed the Southeast's - up and coming "next big designers." Her talent, style, keen eye for detail, thoughtful editing ... Sign in to see more »
Review by
Castro Design Studio

:

Working with Julie Witzel is always a pleasure. Julie has an amazing eye for detail and scale. Her voice is modern without being trendy, and her spaces are al... Sign in to see more »
Reviews by Julie Witzel (1)
Review for
Castro Design Studio

:

As an interior designer, I have loved collaborating with Rodolfo Castro. I admired many of the homes Rodolfo designed in the Atlanta area and it did not take l... Sign in to see more »
Projects
Professional Categories in Atlanta
Interior Designers & Decorators near Atlanta