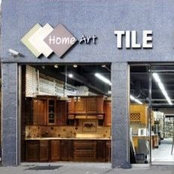 Home Art Tile Kitchen & Bath
| | |
| --- | --- |
| | Home Art Tile Kitchen & Bath |
Commented: Best backsplash with White macabus quartzite counter
What are your cabinets, walls, and flooring like? White Macaubas has a gorgeous flow and if you want both your countertops and backsplash to be the focus point in your kitchen, why not add it to the b...
Commented: CONCRETE-LOOK PORCELAIN TILE VS. REAL CONCRETE TILE
Not sure about these as the first photo doesn't show the tiles from up close. If you're choosing between porcelain tiles with concrete look and real concrete tiles, I think you should go with porcelai...
February 7, 2019

in Polls
Commented: Two tone cabinets in my small kitchen Yes or No?
No, not out of date. Upper white cabinets will let it breathe. Have you considered some open shelving or a glass cabinet? What are your color options for base cabinets? Marine blue is pretty popular a...
Commented: Need kitchen design advice!
I think you should replace the wall tile. White marble is a classic and would fit the style of your kitchen really well but would also brighten up the space a bit. Greecian White marble tile is a real...
Commented: Cherry Cabinets - In or Out
These cabinets look very pretty and if you ask is cherry in or out -- it's always in, as long as cabinets are high quality as yours are. Classic, timeless. To brighten the kitchen space, I would add a...
February 7, 2019

in Polls