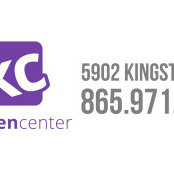 Knoxville's Stone Interiors
| | |
| --- | --- |
| | Knoxville's Stone Interiors |
Commented: what is the edge of the granite used here?
this is a jumbo bevel that we created for this customer. the fabricator hand cuts this so there is no tooling to start this edge. thanks for asking and good luck with your project!
Commented: love the granite - do you know the name?
Shannon it is Colonial Cream but right now it's very hard to find that "clean". We have found some similar under Colonial Gold and Absolute Cream. Enjoy your project!
Commented: Granite
This granite is called Brazilian Dream and it's the only time I've ever seen it. We have another one now that is really close called Giallo Fiesta, hope that helps!
Commented: Granite
I literally just got the notification on this question, sorry! the granite is Crema Pearl which is like a really light creamy New Venetian Gold if that helps your fabricator locate it. Good luck wit...
Larry White
reviewed
Knoxville's Stone Interiors
February 13, 2019
Knoxville's Stone Interiors
likes a review of
Knoxville's Stone Interiors
January 11, 2019