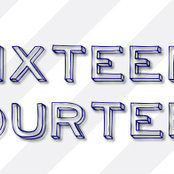 | | |
| --- | --- |
| | sixteen fourteen |
Commented: dark barn board
Can you paint it? We painted our dark board ceilings bright white, and it lightened the room while preserving the character:
Commented: Just for fun… Share your Favorite Find!
I recently discovered thrifting! OMG...so cheap and so...paintable! ;-) http://sixteenfourteen.weebly.com/2/post/2012/09/project-central-up-in-here.html http://sixteenfourteen.weebly.com/2/post/2...
Commented: Charming room needs your eye!!
It looks great...those floors are gorgeous, and you've made some amazing changes! I also love the "collected" vibe you have going on. I'm not sure I would paint the walls white, because I think you ...
Commented: Countertop argument- granite? no granite?
I have granite in Absolute Black, and I don't think it shows everything...in fact, I think it disguises spots. You may want to do some more research on the types of natural stone...marble, quartzite ...