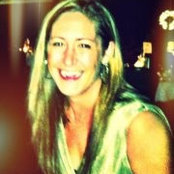 Made in the Shade Blinds Saskatoon
| | |
| --- | --- |
| | Made in the Shade Blinds Saskatoon |
Commented: Need more ideas!
I would add in sets of side panels around the window - something to transition the shades a bit into the rest of the room... Colorful, full drapery panels hung on beautiful rods - hung high and wide ...
Commented: I need ideas for window treatments.
I agree! Take the rods all throughout the bay window and hang stationary side panels on each. If the windows are all the same height, you can create a very clean contemporary look. Hang those drape...
Commented: Curtains
HI Lola! My fave soft treatment company (Horizons) has all of their sample fabrics online, and you can order up to 5 swatches (free) to your home address. Check them out...I am sure that they;ll hav...
Commented: Need help with my exterior curb appeal
Try Exterior Shutters to improve the look of the home and also to help the windows appear larger - then, a little clever landscaping and VOILA!