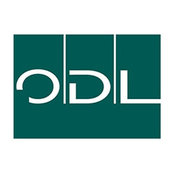 | | |
| --- | --- |
| | ODL, Inc |
Commented: Where can i buy this door?
Hi Laura, thank you for your question. The door pictured is not an ODL product, only the door glass is, therefore we are unable to provide information about the manufacturer of this door. If you are i...
Commented: Front door glass
Hi DeLisa, We actually have door glass that looks just like it! Head over to our page and check out "Vapor" in our "Perspectives Textured Doorglass" Project. While you're at it, yo...
Commented: Door color, paint shutters and garage door
There's definitely a lot you can do with this space! A quick, easy update that won't take a lot of time or resources as you're getting your other remodeling plans into place is to paint your door. Giv...
Commented: Front Entry Door Redo
We love that you're still wanting to use your entry door as a vehicle for natural light! We have a lot of door glass options that will fit most steel or fiberglass doors. Our glass is also unique in t...
Commented: In need of some outside charm
Outside of landscaping, a small upgrade that will make a big difference is to switch out your doorglass. With new designs that offer both light and privacy, it's a really easy, customized piece that ...