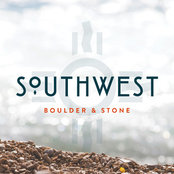 Southwest Boulder & Stone
| | |
| --- | --- |
| | Southwest Boulder & Stone |
Commented: Advice on Garden/Terrace/Patio design!
As a group of rock hounds, we'd have to advocate for natural stone! :) We love large Mexican beach pebble as edging, easier to accommodate curves than a railway sleeper would be. Best of luck with you...
Commented: new home help with landscape.
You could add a stone veneer just to one or two of the front sections of the house. Natural thin veneer is real stone but is thin enough to add on top of a pre-existing surface without needing to thin...
Commented: exterior advice
Agree with Dover - a pressure washing on the stone will help. We can also imagine a gently curving pathway around to the front door. There are a lot of different options for that, from gravel or decom...
Commented: Need help for Mediterranean landscape
Stone veneer looks great as an accent - we would recommend choosing some strategic places to highlight rather than doing the whole front. Natural stone is now available in a "thin" veneer, s...
Commented: Need help with modern landscaping
If you're trying to create different dimensions and textures, consider using a few boulders in your design. We recommend an odd number, we have a guide to adding boulders you can check out here. You c...