Sponsored Products
Featured Reviews of Contemporary Extension Cords and Power Strips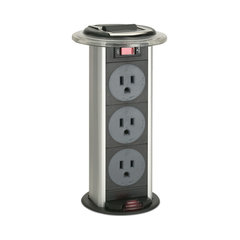 Kitchen Power Grommet, Clear Rubber Liner
Contemporary Extension Cords and Power Strips
Massive Power Plug: The power plug arrived on time and in good condition. This product was larger than we expected for our small kitchen, however, it should do the job we want. We have not been able to install it yet but it looks easy to install. It is a beautiful item.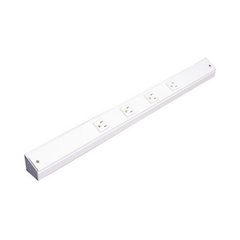 APT Angled Power Strip, White, 18", 3 Receptacles, Right Wire Entry
Contemporary Extension Cords and Power Strips
Angel strips: These are great in our remodel. We have Calcutta marble counters and 18 inch high by 12 foot back splash. Using the angel strips we have 4 outlets that let the beauty of the marble show with out any outlets cut into the face. Also around our 4 foot by 6 foot island the outlets allow the appliance to be plugged in with out the cord sticking out into the walk area. They are pricey but if your are looking for efficiency and looks. There is not much room in the boxes for wiring but it can be done. Lumens is a great company very responsive.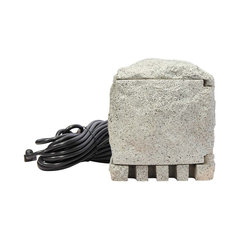 Vepotek Landscape Rock Outdoor Power Extension, Speckled Gray/Black
Contemporary Extension Cords and Power Strips
Perfect blend: Appears this will be exactly what I need. However item was damaged and is being replaced. While looking for return guidelines, I read numerous bad reviews which worried me. Fortunately I've not had any of the problems mentioned. And replacement is on the way.