Kitchen Countertops
Because your kitchen countertop endures a lot of use, it should be above all practical, but that doesn't mean it can't be aesthetically pleasing as well. It's important to strike that perfect balance between style and function, which is why durability, visual appeal and ease of maintenance are among the top three guiding factors for choosing the right counter. As you remodel your kitchen, consider all the materials — everything from high-end marble countertops to granite countertops and butcher block countertops — and decide which one is right for your needs. Read on to learn more about your options.


Laminate Counters

Laminate surfaces are inexpensive, available in a range of options, and easy to maintain. The downside is that they are not heat tolerant, and edges and seams are generally visible. They also scratch and chip easily, which is not easily repaired.


Solid Surface Counters

With no visible seams, lots of patterns and colors available and a renewable quality that allows cuts and scratches to be blended out, solid surfaces (which are basically a plastic) have several advantages. The downsides are that they're not heat resistant, are pricier and require professional installation.


Granite Countertops, Marble Countertops and Other Natural Stones

Granite, slate, soapstone, quartz, marble, limestone and gemstone all fall under this category. Long-lasting natural stone has an organic beauty and is more heat tolerant than other surfaces. It also expensive, and its porous quality requires sealing maintenance to prevent stains.


Engineered Stone Countertops

Engineered stone mimics natural stone, yet combines the properties of real stone with other ingredients to eradicate its porosity and maintenance requirements. This option, however, can be expensive depending on color choice.


Wood and Butcher Block Countertops

Great for a cutting surface, wood and butcher block options give the kitchen a warmer aesthetic than stone. Wood surfaces are susceptible to water damage if not properly sealed, and can dent and scratch easily.


Metal Counters

Metal surfaces, including stainless steel, copper or pewter, are heat tolerant, non-porous and sanitary. Like wood, though, they also can scratch and dent easily.


Concrete Countertops

Surfaces created from concrete or cement have the ability to incorporate inlaid decorative details or useful implements like trivets. However, they're prone to hairline cracks and are extremely heavy.


Composite/Recycled Counters

Eco-friendly and similar to natural stone, recycled products are warmer to the touch than other options. Because they're naturally made, they may fade over time.


Lavastone Counters

This unique application of volcanic lava hardened into a stone-like consistency is heat, scratch and stain resistant and nonporous. However, because it's uncommon, it's expensive and hard to come by.


Tile Counters

Tile surfaces come in an endless variety of styles and colors, are heat tolerant and durable, and can be very affordable depending on the chosen tile. Due to grout lines, they're not very easy to clean.


Glass Counters

This hygienic, non-porous surface is simple to maintain, heat tolerant, stain resistant and available in many styles, colors and textures. They can be expensive, show fingerprints and water spots, and can crack easily.
Sponsored Products
Featured Reviews of Kitchen Countertops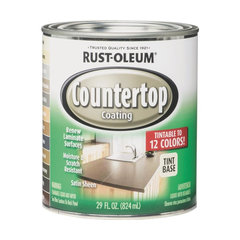 Rust-Oleum Tint Base Countertop Kit 246068
Kitchen Countertops
Stands up well: I used the countertop coating- I used two colors and blended them to achieve the look I was going for. I used gloves and a painters sponger instead of a brush. I followed directions on can- and I also used a primer. I love the results.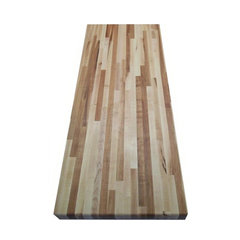 Melia Maple Butcher Block, 26"x38"
Kitchen Countertops
Quality Product: We purchased 2 x 8' and 1 x 5' lengths of butcher block for our kitchen reno. The countertops arrived earlier than expected and were packaged well. They were all treated with a coating of mineral oil. I decided to use the Watelox brand sealer and finish which was labour intensive but well worth it. One of the counters was a lighter wood than the other two. Once the Waterlox was applied the differences were not as noticeable. If you are sensitive about colour changes I would suggest contacting the supplier to ensure all counters look similar before they ship. The countertops are pretty easy to cut to length, we used a fine toothed saw blade on a circular saw. There were a couple of tiny imperfections on the surface of the counters which adds to the charm. I've attached a couple of pics of our almost finished kitchen.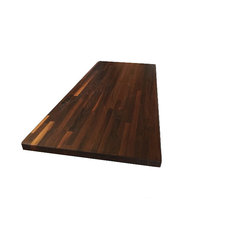 Eternal Walnut Kitchen Countertop, 36"x72"
Kitchen Countertops
Just what I was looking for!: I love this! Turned out great as my kitchen island. The packaging was damaged when it arrived, but the item itself was in great condition. I sealed it with Waterlox, Original. Waiting to see how that holds up before I do the rest of the counters, particularly with water. I also added a few columns to help finish it. They are still waiting for a few coats of poly after staining (they're not walnut, but tried to stain them to look like it).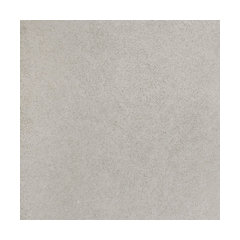 Kitchen Countertops
cement tiles: I sent for a sample because I could not believe they were so inexpensive. I sent for the taupe, The only thing it lacked was a glossy shine. They are only $10.00 for a sq, foot. They also have a good supply of other tiles.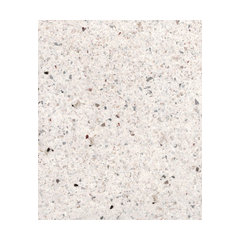 SpreadStone Mineral Select Countertop Kit, Natural White
Kitchen Countertops
Love this stuff!: I put this on the small bathroom vanity countertops in a rental property. They had really dated white flecked formica, and one had a cigarette burn in it. The vanities were solid wood and otherwise in good shape, so I didn't want to replace them. I was skeptical. Even after the first few coats, it was darker than I wanted and I thought it was bland, UNTIL you sand the stone coating and it reveals little metallic flecks. I was still skeptical after doing two coats of the sealer. However after a month, the coating cured to a surprisingly hard surface. I was in the unit working on other repairs and got some water on one of the counters, and it sat for a little bit, and the surface was so hard it didn't absorb the water and I just wiped it off. Was sooo pleased! I can't speak to long term durability yet, however I was very impressed with the cured finish and will be using it for other areas, may even do a kitchen counter with it. I only wish it came in more variations.