Photographs
Since their inception in the early 1800s, photographs have enticed us with their still images of moments captured. Nowadays thousands of people devote their time to creating photo art, which can be purchased and displayed in an inspiring home gallery. While you might enjoy the tradition of creating a collage of family photos, photography art instead features the unfamiliar. Fantastic scenes of rolling hills, staggering mountaintops and even high fashion all add a hefty dose of visual interest to your décor when framed or printed on canvas.

While color can be enticing, black and white photos exhibit stunning high contrast shots. Another striking option is the poster photo, which can blow up your favorite landscape, nature, cityscape or sports scene to larger than life proportions that span from floor to ceiling.

Discover dozens of photo prints and photos on canvas featuring a range of subjects from the wild elements of nature to the balanced proportions of architecture right here on Houzz.
Sponsored Products
Featured Reviews of Photographs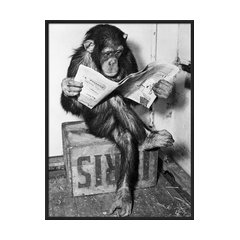 Chimpanzee Reading Newspaper by Bettmann
Photographs
Chimp Reading Newspaper: The product arrived ahead of schedule and well-packaged. The picture was exactly as described. Our experience with Houzz was excellent and we will certain purchase from the shop again.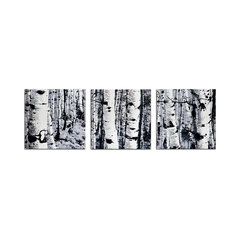 Aspen Triptych, Contemporary Black & White Landscape, Giclee on Metal
Photographs
Aspen Triptych: Well made, no scratches or issues, and VERY well packaged. Photo online is a bit more black and white, which I would prefer. More brown or sepia tones in the actual piece. Haven't put it up yet, and it may be a bear to get exact, but it is what it is. If you don't know how to use sheetrock screws or levels, etc, move along. Otherwise, I'm excited to make this one of the focal pieces in my new dining room.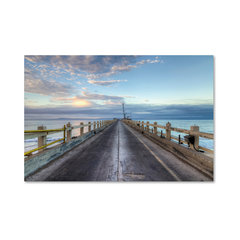 'Carpinteria Pier View I' Canvas Art by Chris Moyer
Photographs
good: It is a great reminder for us of living in Santa Barbara area and the pier specifically. Love it for our bathroom. However, one small problem, it has a very strong chemical smell. Hoping it "gasses" off.