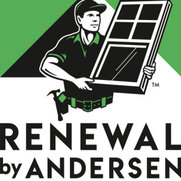 Renewal by Andersen of Oregon
Save $350 a window & $650 on Patio Doors
Contact us and mention Houzz! Ends 1/31
| | |
| --- | --- |
| | Renewal by Andersen of Oregon |
4 Houzz Awards
4 Houzz Badges
Contact Info:
Tim Trenholme
Portland, OR 97229
Category:
Window Sales & Installation
License Number:
OR: 198571 - WA: RENWAP877BM
https://www.houzz.com/pro/oregonwindows copied to clipboard
Portland's Reputable, Expert Window Solutions | Best of Houzz
page_type: prop_plus_profile
Homeowners in and around Portland, Oregon rely on us here at Renewal by Andersen® of Portland to provide them with top quality replacement windows and doors. Our team of experienced design consultants and installation specialists have worked with thousands of homeowners in the North West to improve the look, feel, and value of their homes through door and window replacement. Here at Renewal by Andersen of Portland, every project we undertake is performed by our own local contractors without the use of sub-contractors. That means that when you turn to us for door or window replacement from Vancouver WA to Portland OR and everywhere in between, you'll receive the kind of full, dedicated service you deserve. Renewal by Andersen has replaced more than two million windows. You can count on us to do the job right with a respectful approach and professionalism you'd expect from an industry leader.
Services Provided
Window Installation, Window Replacement, Door Installation
Areas Served
Beaverton, Bethany, Cedar Hills, Cedar Mill, Garden Home-Whitford, Hazel Dell, Hillsboro, Lake Oswego, Metzger, Milwaukie, Minnehaha, North Plains, Oak Grove, Oak Hills, Portland, Raleigh Hills, Rockcreek, Tigard, Vancouver, West Haven, West Haven-Sylvan, West Slope, Eugene, Happy Valley, Salem, Kaiser, Corvallis, Seaside, Canon Beach, Manznita, Hoodriver, Newport, Vernonia, Sandy, Corbett, Gladstone, Oregon City, Camas, Gresham, West Linn, Canby, Forrest Grove, Ridegfield, Saint Helens, Scappoose, Troutdale, Aurora, Sublimty, Astoria
4 Projects for Renewal by Andersen of Oregon
Featured Review
This was an awesome experience by a great team of Sales, Customer Service and Installation team! Highly recommend Renewal by Anderson windows.
Read Full Review
Write a Review
62 Reviews for Renewal by Andersen of Oregon
Very professional and efficient crew. Completed the job ahead of schedule and we are very please with our new Andersen windows and doors.

Rus K & Yriy K did a great job. They replaced 12 large windows in 2 days. Highly recommend!

Renewal by Andersen recently installed seven windows for us. From the salesman, Mike, to the install crew, Davyd, Igor, and Peter Davyohuk, everything was top notch. We are beyond pleased with the product. The Davyohuk brothers were extremely courteous, mindful of our home, friendly, and efficient. When the job was complete, the only way to tell they had been to our home was by seeing our beautiful new windows. Everything was cleaned up and hauled away. We have noticed a distinct improvement with the quiet inside the home, the screens are nearly invisible so our view is unobstructed, and ease of operation is remarkable. I would highly recommend the product.
Absolutely fantastic people to work with. Would do it all again!! Great salesperson and the installers were fantastic.
Rus and Yuriy did a fantastic job replacing our painted shut windows with wonderful new ones in our 1871 home. They were extremely courteous and cleaned up everything when they were done. They worked hard and did a fantastic installation. I am so far extremely impressed with the windows! They open and close very easily. I love the double-hung windows that are easy to clean. The screens are nearly invisible and are a great improvement over the nasty aluminum storm windows we had previously.
Replaced sliding glass door. Very nice measured and made specifically for me. Crew were efficient and tidy. Very happy with job.

I had all new doors and windows installed by Renewal by Andersen. They did an awesome job, it took two Crews only 3 days to complete my entire house. Ivan, Vasyli, Viktor and Valetin did a very professional job. The new doors and windows look beautiful. And have made a tremendous difference in the temperature in my house even during the extremely high temperatures we are currently having. I highly recommend Renewal by Anderson.




My wife and I recently purchased a classic mid-century modern home. The original 1966 Anderson windows were starting to show their age. After shopping for window replacements we decided that Anderson windows would keep the original look and design. We replaced a wall of casement windows with a large sliding door unit. Our new sliding doors are exceptional! The installers, Jared and Levi, did a terrific install on a difficult job. We would highly recommend your product and installers to anyone who is as discerning about their home as we are.
Boris, Kostya, Nazar M., and Sergey S. were excellent workers and well skilled. The window are really pretty and function well. They will be easy to care for.
Windows are beautiful. Installers were very professional.and skilled craftsmen. Thanks to Micheal, Trevan, Ivan and Vasyl. Thank you guys!
Davyd, Paulo, Igor, and Nazar were amazing! Their work is excellent, they worked quickly, and they worked cleanly--they worked hard inside and out to keep dust and debris to a minimum. They thoughtfully completed the essential areas we needed on the first day--without being asked!-- and then went after the rest of the project! They showed up when they said they would, they worked hard to t he end of the day and called when they were leaving after locking the house up and hauling all the trash and the old windows away. I highly recommend them! Their craftsmanship is excellent! From bidding with Ethan to precision measurements by Alex to support from Ples to the great install team the Renewal by Andersen experience was great!
I am beyond pleased with my experience with Renewal by Andersen. From the initial meeting with the design consultant Evan who explained the product and process and Ples who kept in continual communication contact up to the day of installation then Mike and Sergy who installed the windows. They were all very professional, informative, timely and responsive. Mike and Sergy completed the installation in 1 day with a quick 1 hour follow-up the next day then a complete walk thru and demonstration of the windows. The windows look fantastic. I highly recommend Renewal by Anderson for your window installation. They definitely delivered everything they said they would.
Just had six windows replaced and couldn't be happier with our decision to go with Renewal by Andersen. The quality, fit, and finish is fantastic, plus everyone we dealt with from sales to measurements to scheduling to installers were top-notch professionals who obviously take pride in their craftsmanship and quality. I have no doubt this is a well-managed company and it shows in their people and their work, which can be hard to find these days. They weren't the cheapest option, but the value they provide is well worth it. Would definitely purchase more windows from Renewal by Andersen in the future.

Team (Davyd,Pavlo,Igor) arrived on time and immediately put down protective plastic on interior and exterior of home. They had obviously done serious planning as each immediately began on one of the 4 windows to be replaced, and excellent communications between them led to no wasted time or motion. New frames were made for each window in the 1970's home and after installation finishing woodwork (interior and exterior- as needed) was done with prestained and painted material with cabinet grade precision. Was done in one day and while $$$$, feel it was worth it. Time will tell if long term quality matches installation quality.
The Renewal by Andersen team was exceptional from start to finish. Randy, the salesperson explained the process, and clearly demonstrated why the RA windows are of superior quality. Ples followed up with the technical visit, and responded immediately to all interim questions prior to the project. The window installation crew of Vlad, Tim, Serhii, led by Vasyl, never stopped working. They removed and installed 12 windows in our home, 3 of which had to have the dry rot removed and the framing repaired before installation could take place. They thoroughly cleared away all debris, and wiped away all dust after each day's work. They were scheduled for 3 days, but instead completed the job in 2 days, such was their work ethic. I haven't observed this level of professionalism, skill, and dedication to work in a long time. We love our new windows, and the added beauty they give to our home.
From measuring to completion I have been impressed by the professionalism of Renewal by Andersen. Along the way I had regular updates from the office on the timeline and the procedure. I appreciated knowing that I could save my labor by pre-staining and sealing the trim boards on the outside of the house. The crew was very neat, quiet, efficient and concerned that I knew what was going on. This was not an easy job because it involved removing a bay window from a log home. The final result is outstanding with extra molding that makes it look as high quality as is the house.
This was an awesome experience by a great team of Sales, Customer Service and Installation team! Highly recommend Renewal by Anderson windows. We replaced all of our windows and patio door. The installers, Chris, Bryce, Boris and Kostiantyn were polite, friendly (pet friendly too) professional. The best home improvement project to date. Thanks to Brandon who initially answered all of our questions and concerns, etc...that lead us to make this purchase with this quality company! Thank you to everyone at Renewal by Andersen. Janet & Eddie Molder
Everything about this project was perfect. From the sales, quotes and installation, nothing to complain about. The workmen were VERY professional and worked really hard. They arrived on time and were not in the way at all!
5+☆ Renewal by Andersen Installers Mike and Sergey were Outstanding !! The Quality of work this crew did, in the timely matter in which they did it, amazed my husband and I. They installed 10 new windows in 2 days. Mike and Sergey are very professional and communicated with us throughout the entire process. There was no mess for us to clean up after. I appreciate this type of cleanliness and effectiveness in a company/installers. They're a great team and it shows in the great work they did for us. I will be recommending them to all our family, friends and neighbors
Renewal By Anderson was a great company to work with! We replaced 7 of our windows and 1 sliding glass door. We also had a second sliding glass door put in. The windows and doors are very high quality and we've noticed our home has maintained the inside temperature much better- it seems that heat is not escaping through the windows! The people were great and easy to work with. Very professional, prompt, responsive and friendly. They were also very clean and cleaned everything up very well. We will definitely be hiring them again to replace the rest of our windows soon!
Greatest investment ever! Created a sound barrier and kept the heat in the cold out. Ivan & Vasyl were so clean & professional on keeping protected, even my flowers. I asked to protect them from getting smashed & they were very considerate of our animals as well. Communicated to us when they needed to get to backyard so we could move our dog into house. Our neighbors are soooo jealous and they will be getting windows as well. Life time guarantee had me sold on them, and my mom was happy with here windows and doors as well.




The installers (Stan, Rusgan and Ivan) were very polite and professional. They really worked hard throughout the day to finish in one day and to keep the dust and debris to a minimum. At the end of the day they went through and vacuumed and picked up any debris that didn't fall on their catch plastic sheets. The windows were cleaned and the casings wiped down. We are really happy with our new windows.




Dave our sales person, Toni and nazaar our installers were very professional. They took the time to answer all our questions

Easily one of the most efficient and quality home remodel project that I've invested in, to date. The final product is gorgeous. The cost was actually under budget. The timeline was spot on. They had an in-depth knowledge of the type of construction, for the year of my house (1920) and were able to trouble shoot around the existing architectural details.
We had 2 old aluminum windows replaced by Renewal by Andersen. We are completely satisfied with the installation and the windows. The installers were competent and efficient. The windows look beautiful and are perfectly installed. They are more energy efficient than the old windows and keep out the winter chill.
The entire process from start to finish with Renewal Anderson as amazing. The windows are gorgeous and the install was seamless. Thank you Uriel and John H. for the quick, professional, install.
I highly recommend this company. They did a marvelous job explaining the choice of products for my needs, cost of product and follow up installation. What they said they would do for me they DID! 2 very nice, competent gentlemen came out to install. Viktor and Valantyn (Team W-13) were friendly, fast and professional.

All of the people I worked with on our project were great. The install crew, Uriel and John H. , were on time, kept my house clean, professional, and their work was excellent. We had 6 windows replaced and they were done in about 6 hours. They left the house clean and were great to work with. The windows themselves are top notch. Our house was immediately warmer and the mechanics of the windows are smooth as silk. Worth the price. I highly recommend these guys.
Our installers were the best! Davyd, Lhor and Pavlo took pride in their work and were respectful of our living spaces.
Fast and accurate installation. Project was done as ordered. Workers made sure to clean up before they left. Great job!
From our afternoon spent with the representative, Ples Bruce, through communication with the company, and then the installation process, our satisfaction has been excellent. The installation went smoothly and the weather held out for a clear day. The 3 installers, (Taras, Yuurii P, and Yurii K) arrived as expected at 9:30 a.m. They were all very polite and nice. Taras was the lead and walked through the house and the surrounding grounds with me to scope out the job. He explained a bit of the process to me and then they got to work preparing by laying out plastic protection sheets indoors and out., setting up ladders, etc. The removal of the 8 windows went quickly. They progressed to the installation and by 4 pm, all windows were installed and cleaned with the screens in place. The rooms were clean (I think that they must have vacuumed) and the grounds were immaculate. Taras and I walked through the work and he showed me the proper opening and closing as well as the positioning of the windows for cleaning. A 5 Star experience.
We replaced 5 large picture windows on a 50 year old home. Uriel and John H. did an excellent job. They were professional, kept me informed and did a great clean up. Love my new windows.
I had new windows installed by Renewal last week. Uriel and John H. were fantastic installers. They were courteous, on time and cleaned up after the install. There was an immediate change in ambient temp in my house after the windows went in. The temperature is much more consistent and it is much quieter. Recommend+++
They did an excellent job. Very quick and nice people. There wasn't a big mess and what mess was made, they cleaned it up very nicely. I love my new sliding glass door.

Paul, Igor and Ruslan were professional, prompt and clean. The windows went in faster than expected and the quality of the work was top-notched.
Uriel and John were extremely polite and professional! They completed the job in a timely manner and answered all my questions.
Nick B and Vasiliy Y (W7) came and installed my french door and did a great job. They did a great job. Very professional. They did a great job not only with the install but also with the clean up. I dont what else to say other they did an awesome job
Our installation crew, Uriel and John H., was professional, courteous, efficient and timely in the manner of installing the windows. I would highly recommend them.
The installation team of Julian and JJ ("The J Crew") did a fantastic job on our installation. They installed 6 windows and a new sliding patio door. Julian and JJ were very courteous and professional and worked efficiently. They showed great attention to detail and very clean and organized throughout the the process. The quality of work is top notch and we are very happy with the product and service we received. Less

Needed to replace all my single pane windows and after doing some shopping around I wanted quality over cost. Renewal by Anderson fit the ticket and the whole process was so SIMPLE! Boris, Nick B. and Viktor Tk. came in and did a FANTASTIC job! And they did it ahead of schedule. I couldn't be happier with the experience and the crew. Very friendly and paid close attention to detail - while performing the install in the snow, rain and hail! Thanks Boris, Nick and Viktor!!!

From start to finish, my experience with Renewal was excellent. Our salesman Sean was very friendly and treated us like we were genuinely his friends. Our installers Valentin & Paulo were also friendly and professional. They installed the window in a short amount of time and left the area looking exactly how it was before. It's like the new window was always there!
So glad we went with this company. Expensive but worth it. Product is very high quality and everything from the initial measure to the install was extremely smooth and trouble free. They left the job site clean every night, and at the end of the job as well. Love our beautiful new windows!
Our first experience with Anderson Windows was almost 40 years ago when we added a family room to our house. After 40 years we became aware of Anderson Renewal at the Lane County Home Show, signed up for an estimate and we received a visit from the rep and we were sold! Our windows are now in and they are beautiful. The workmanship is outstanding. The cleanup was all taken care of and we are happy customers! We want to recognize John Baker and Trevan Penrod for their workmanship, integrity, professionalism, knowledge, personable and engaging personalities. Renewal by Andersen is fortunate to have these gentlemen in their employment. Appreciate them!

This was a great experience for my husband and I! We have been talking about needing new windows since we bought our home in 2014 and decided we were finally in a financial position to make it happen. Renewal by Andersen was the first place we called, and after James Golden came out and showed us the product and talked with us about the warranties and guarantees, there was no need to shop around. My husband and I both felt comfortable getting started with our project that night! We are so excited for our new windows and can't wait for installation day! Thanks Renewal by Andersen and James Golden for making the process so seamless and easy!
My experience with Renewal by Andersen was truly amazing! Prior to my date of install, they were able to work with my hectic professional schedule to find a day that worked for both me and one of their advanced teams in order to complete what was originally quoted as a 1.5-day project in just one day! From working with Matthew on the sales team to design beautiful new windows to fit the look and feel of my 1944 Bungalow, Karen in the office to get scheduled, and to my phenomenal installation team Boris and Nick B., who were masters of their trade, I'd give my highest recommendation for Renewal by Andersen!!

Juan and Anthony arrived on time, masked the work area so house was clean when they left, very pleasant to work with. Installation was completed in a timely manner and the quality of work was very good.
This was my last window to be installed & now all my windows are Renewal by Anderson. Boris, Nick B & Alex F were thoughtful, efficient and did a first class job. I am grateful to them for their great skill. They are certainly an asset to the company. Five stars to all three.
The Renewal byAndersen team was fabulous-Ken started the process and then Karen and Krista did the follow up-the fellow that came to measure was efficient and very helpful. My installation team of John Baker and Trevan Penrod did an awesome job of removing the old and installing the beautiful new Andersen door. They explained the features, cleaned up and took real care with my house. Thanks everyone-

Great job by all in the entire process! Installers - Ivan, Nick and Alex, were very good at their jobs and making sure we were informed of their progress; along with Install Manager, Andre, they did a great job and I appreciated their efforts!

We are renovating the old library in town into our home. The windows are beautiful, a real improvement over the single pane one we had. It took 2 full days to install, the crew was excellent and even did a good job cleaning after themselves.
We had the best installers. Thank you John Baker and Trevan Pernod for being so easy to work with and being so professional.
Uriel O. and Jhern our installers from RBA did a great job installing our windows. They were efficient, organized, thorough and most of all did a fantastic job. All windows turn out great and what a difference. The clean up was as if they were never here, SPOTLESS! Our old dog Dexter even hung out and watched them work. Thank Guys great job!
Juan and Anthony were clean, respectful and did a great job. If I had to do it again I would not change a thing. Thank you Anderson!
Had a sliding patio door installed replacing an old warped door. The installers professional and willing to answer all my questions. If i brought up a concern they would fix to my approval. Very happy with the door and the installers.
We really enjoyed the team of Randy Vargas, Yuri and the installers Uriel, Jhon H. and Jose. The windows are beautiful! They fulfilled exactly what the said they would and were generous with their knowledge and quickly answered all of our questions. The entire team is very professional and friendly.

Comment from Renewal by Andersen of Oregon:
Thank you, Marsha, for leaving us a review. We appreciate your comments, because it hit on something we value highly--customer service. Renewal by Andersen wants to be here for our homeowners today, tomorrow, and decades down the line. We will make sure to share you positive words with Randy, Yuri, Uriel, John H and Jose. We're glad to see that you've had such a positive experience, and we are very glad that you enjoyed the experience!
We are thoughaly satisfied with our new window installation. Boris and Nik did a great job. They were professional and very helpful. They protected our home from dust and debris and did a nice job cleaning up. I would not hesitate to recommend Renewal by Anderson.
We had all our upstairs windows replaced by Renewal by Andersen about three weeks ago and we are extremely pleased. The new windows do an amazing job of preventing our upstairs from heating up, so we have been able to cut way back on use of the a/c. The screens are like magic--you cannot even tell there are screens on the windows. The ease of operation is incredible--we now will be able to open/close all the windows even in the winter. And, no more mold, mildew, condensation, and paint chips! We are 100% pleased, from the rep Gerry who provided the quote, coordinator Karen who scheduled our installation, to the installers John and Trevon who did a masterful job (and cleaned it all up so there was no trace left), and to the finance folks (Justin) who helped when I had a question.
Deciding to have Renewal by Andersen replace our 60 year old windows was absolutely the best choice we could have made. The process - from Jake coming out on a Saturday for our convenience to Tim and John showing up ready to work at 8am - was actually quite stress-free. Those guys worked non-stop (maybe 10 minutes for lunch) and did a fantastic job, not just the install but the clean-up and finishing touches. All that by 5pm the same day. We still have one window to replace (after a kitchen remodel) and we will absolutely have them do that one as well. All around, an excellent job.
This was a big purchase for us and we were a bit nervous about replacing every window in our 1970's 3-story townhouse. Once the salesperson came out, we measured and talked about what we wanted and he made some great suggestions. About a month later our custom windows arrived and they scheduled the installation over two days. The 3 person install crew was amazing. They worked without much chit-chat and took minimal breaks.I can't say enough about the amazing work they did. Our windows are the talk of the townhouse complex. They are gorgeous and we haven't had to turn on the a/c yet! Our advice to anyone needing windows is call Renewal. You won't be disappointed.
We had a little trouble with the first crew they sent (twice) but then Andrey M came and rescued the project. Thank you, Andrey M!
I had the windows replaced across the front of my house. Love the windows, but the quality of the installation was less than satisfactory. When I expressed my concerns the company sent out a rep to look at the job. He was able to see the issues when he drove up. They are sending out a crew to correct the problem. I have been impressed by their response to my concerns.
Great experience! And when we do the last couple of windows during major remodel, we'll go back to them. We also want to do a French slider - again, from RBA. The installers were marvelous. They had some major frustrations removing the windows and it took longer than expected. But they were careful and worked through it. The guys communicated throughout the process. Dry rot was found and taken care of, gapping issues discussed and resolved. Excellent outcome. The carpenter sent to trim the windows subsequently was amazing. He also listened and talked with us regarding our options, and listened when I let him know about blinds being re-installed. Great job - looks good, if not better. I took awhile to get on the schedule for final review. We had a few problems with office personnel and paperwork issues that we are still handling. Not happy with that, but it's a small price to pay for the gorgeous windows. We couldn't be happier with the way they look - inside & out; the way they function and how easy they are to use (compared tour old, original windows!) What a difference! The true test will be come this winter - hopefully we'll experience the true efficiency of or investment.




Find Window Contractors to Help Get the Job Done
Tired of reading all the DIY tutorials? We are here to help. With over 1 million home professionals on Houzz, you'll easily find the trusted Window Contractor for your next project in Portland, OR.
Read Reviews from Portland Homeowners Like You
Read homeowners reviews before hiring the Window Contractor to help with your project in Portland. If you have questions, read other homeowners' reviews or our discussion forum for a second opinion.
Easily Contact Trusted Window Contractors
If you're browsing Houzz and have a contractor in mind, then you'll quickly find that requesting a quote is easier than ever. From one simple dashboard, you can manage all the Window Contractor quotes you got.
Window Sales & Installation near Portland
Professional Categories in Portland
Related Services