Bookends
A fun set of bookends is the perfect accessory for any book collection, be it small or large. These simple yet effective accents not only keep your novels from tipping over, they also add character with a wide range of designs, styles and colors. Agate bookends are elegant, colorful and unique, while more simplistic metal bookends can keep a home library looking uniform and neat. Others take on the shape of horse heads, dogs, zebras and birds, and some even feature one bookend as the head of the animal and the other end as the tail.

If your little one is gathering a collection of books as they grow, you can also find bookends in more youthful designs like owl bookends. These decorative bookends are a great way to complement a themed child's room or simply add a touch of whimsy in a playroom.

We've got a huge selection of bookends, small and large, whimsical and modern, for your perusal right here on Houzz!
Sponsored Products
Featured Reviews of Bookends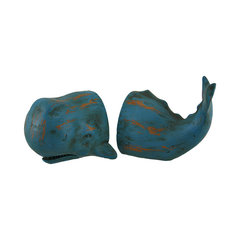 Verdigris Finish Whale Top and Tail Bookends, Set of 2
Bookends
Cute!: This whale is cute! Love the color and the weight! My son started paying with it immediately before I could explain that this guy is made to hold books! It is durable and the color makes it look like antique metal. Happy with my purchase.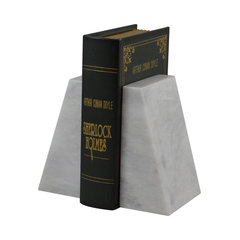 Platanus Collection Black and Gold Marble Bookends, Pearl White
Bookends
Bookends: Heavy, substantial, with an interesting grain pattern, this set of bookends is an exceptional product. Very satisfied with this purchase and have ordered a second set from this vendor.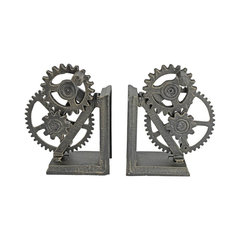 Industrial Gear Sculptural Iron Bookends
Bookends
Fairly solid, may scratch bookcase: Looks good, functional as bookends, though I scratched the top of my bookcase a little. The gears turn but not as smoothly as I might have expected. But that's just a bonus feature anyway.