1 - 36 of 29,500 products
Sponsored Products
Featured Reviews of Traditional Chandeliers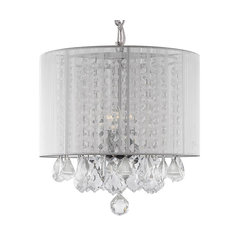 White Crystal Chandelier With White Shade
Traditional Chandeliers
very pleased: I love this light, the only issue I have is the one broken piece of crystal & that the long strings leading down to the large crystal pieces seem to be glass. it does not detract from the beauty however for the priceits well worth it. I was able to get a replacement piece for the 1 broken crystal which was shipped by houzz very quickly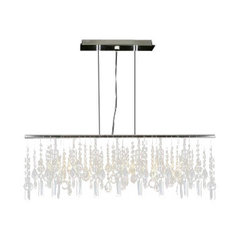 Modern Contemporary Linear Chandelier Lamp With Crystal
Traditional Chandeliers
white gloves.: I was confused about what the white gloves were for until I noticed I had to assemble the chandelier. I guess I missed that in the description. I am looking forward to putting it together when I have time but other than that no complaints and it's even prettier in person.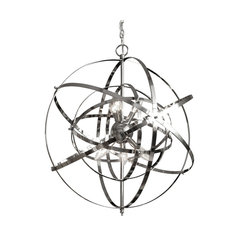 Foucault's Orb Chandelier Chrome
Traditional Chandeliers
love it!: I love the look of this chandelier! Very minimal and easy "assembly" from what my husband said. We have been searching and searching for one we both could agree on and I am so excited to hang this beauty over our dining room table!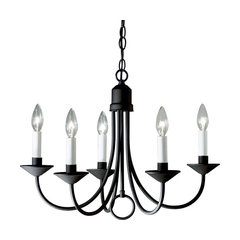 5-Light Chandelier, Textured Black
Traditional Chandeliers
my Houzz experience: I ordered several light fixtures for our new home- not only did they arrive quickly but exceeded my expectations! I would certainly recommend them and their products. I ended up ordering several times because of their quality and quick arrival time.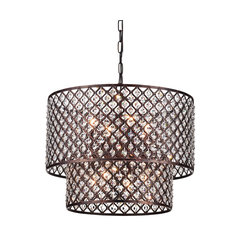 Mariella 8-Light Crystal Double Shade Chandelier, Antique Copper
Traditional Chandeliers
Illuminating Chandelier: This chandelier is better displayed in person because the pictures doesn't truly display how radiant it is! It's directly over our formal dining table and sparkles when on all over the room. We have o it had it less than a week and immediately when we have visitors that's the first compliment we get. Install was very easy about 20 minutes, all parts there and the packaging was extremely secure. Also provided were extra crystals. Took 4-5 days from order to get to me. We're so happy with this purchase!!!
Tiffany 4-Light Crystal Beaded Wrought Iron Chandelier, Silver
Traditional Chandeliers
Tiffany 4 Light Crystal Beaded Chandelier: This chandelier is absolutely beautiful and so sparkly! It's hard to believe that such a high quality product was available for such a low price. It was very well packaged, arrived in a timely manner and appears to be ready to hang without spending hours attaching the crystals! The Job Superintendent working on our rebuild was very impressed with the quality and once the subcontractor installs in the next few weeks, I'll try to update review. Based on what I've seen so far, I would definitely recommend to others. Love ya Houzz!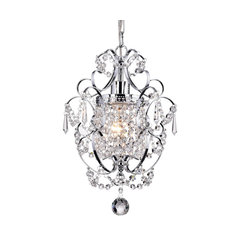 Traditional Chandeliers
Sparkly, right size.: This will eventually go in our bathroom after a remodel. It is a good size for the space. The instructions were minimal- I had to keep referring back to the photo on the web site to find that the chains went round, didn't hang down as appeared in picture. Also didn't say how to space the central ones which did hang down - every second space.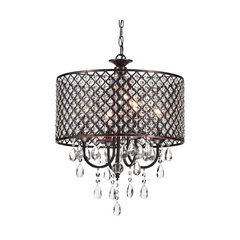 Mariella 4-Light Crystal Drum Shade Chandelier
Traditional Chandeliers
Love it!!!!!: I was looking for chandelier not to small and not to big this one is the perfect size for our dinning room and since its notto big it also easy to clean. It bring so beauty to the room. Can't be more happy with this one. The delivery was fast, packed well with no damage. It took us less than an hr to put it together. This is The Best buying for my new dinning room.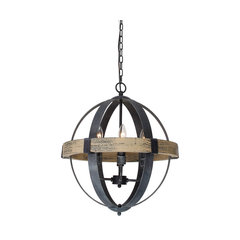 Castello 4-Light Rustic Industrial Chandelier
Traditional Chandeliers
Beautiful Chandelier: This is such a beautiful chandelier. I'm very happy I purchased it. It looks more expensive than the price. I would highly recommend this chandelier if you're looking for a rustic/farmhouse/casual with a hint of glam. Perfect!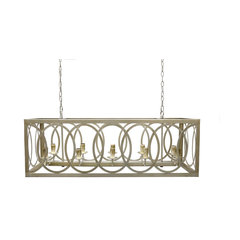 Thiago Rectangular Rustic Silver Leaf 10-Light Chandelier
Traditional Chandeliers
It is GORGEOUS!: I bought this for the dining room of my new townhouse. It is my very favorite piece of all the new things I bought. Beautiful, well made, sturdy. Cannot say enough good things about this chandelier!!