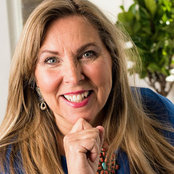 | | |
| --- | --- |
| | Styling and Staging |
Commented: New house - home office advice needed!
Since paint can be mixed in (almost) any color, I'd recommend finding your artwork first to let it be the dominate inspiration for the room, then let your wall color be the support. Likewise, your dr...
February 14, 2019

in Paint
Commented: Size of pendant island lighting
I think you'll want 3 if they're just 12" and you have 99" of counter tops. Can you buy 3 and look at them in that spacing? Since they are fairly light/airy looking, I don't think you'll h...
Commented: Curtain help for two story windows
Here's another Before (on left) and After (on right) showing the difference that raising the roman shades can make. Obviously I'm not suggesting this color, but rather something like a woven shade fo...
Commented: Which lamp looks best?
You're doing a good job, Kelly. I do like the Blue lamp you showed originally, but maybe just one between the chairs with something different next to the sofa. Yes, I'd recommend updating the shade o...
Commented: Furniture arrangement
Do you want conversation in front of the fireplace or TV watching? You could put the TV between the 2 windows and face the longest part of the sectional sofa towards the windows, with the wrap aroun...
Commented: Rug advice
I'd recommend adding tables & lamps to the room before you choose the wall color. Look at the wall color during the daylight and in the evenings to see how it changes. Your floor appears to have...