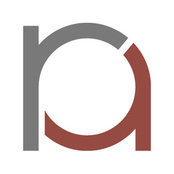 | | |
| --- | --- |
| | Roundabout Studio Inc. |
Commented: What brand is the tub?
Thanks for for comment about the tiling! However, to be honest, construction advice is not something we feel comfortable providing on our Houzz site, especially from a liability point of view.
Commented: Integrated tile flange?
Thanks for your question! The tub had integrated tile flanges on two sides. We haven't used the kind of kit you are talking about, so we really can't speak to that.
Commented: what model is the tub
Hi Ruth, Thanks for the question. The tub is a 72" drop-in tub model, 'Pur' by Mirolin--here is a link to the spec: https://mirolin.com/product/drop-in-baths/pur/
Commented: In-Wall TV Setup
Thanks for your interest...Specifically, what details are you interested in?
Commented: What type of floor in this picture?
Thanks for the question! (And sorry for the delay in responding.) The flooring is custom milled rift cut oak and finished in place.