Not sure where to start? Let Houzz match you with local professionals for these projects: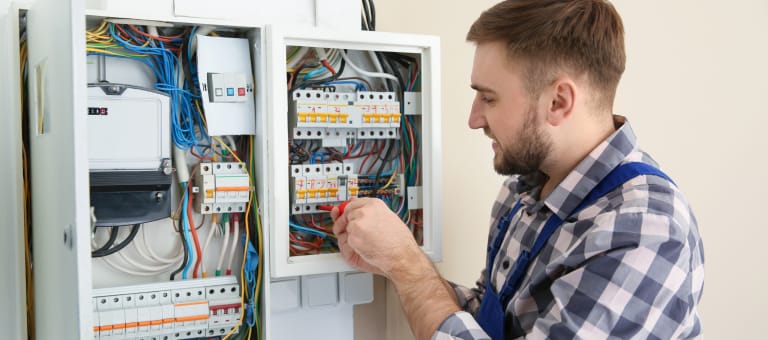 Appliances & Systems
Anyone who's ever tried to fix a broken pipe or install a new gas oven can tell you that sometimes hiring appliance and systems professionals is worth every penny. Their expertise can prevent costly damages and provide peace of mind. Appliance and systems professionals handle gas, electricity, HVAC, plumbing, solar energy and more.
Kungälvs Rörläggeri AB arbetar med VVS-installationer och service – allt från egnahem till större fastigheter och...

Read more

442 34, Kungälv, Göteborg, Stockholm, Borås,, Sweden

VVS Group AB erbjuder Rörmokare Jour Göteborg 24 timmar om dygnet . Men utför även planerade arbeten för privatper...

Read more

Bultgatan 11, 44240, KUNGÄLV, Sweden
When a home improvement job involves installing or repairing water, gas or other pipes, it's smart to hire a licensed plumber in Gothenburg. Their expertise can help prevent costly water damage to a home's structural elements, and provide peace of mind that the job is done correctly. Building a new home or remodeling an existing one always calls for the skills of a certified plumbing company as well, so don't hesitate to contact one for any project, big or small. Read further for more tips on hiring to best local plumbers in Gothenburg.
What does a plumber do?
A plumbing contractor handles the installation and repair of water, sewage and natural gas pipes throughout a home, as well as interior and exterior faucets and fixtures. Plumbing contractors are also trained to work with water mains, septic tanks, laundry appliances, water heaters, sump pumps and other plumbing and pipe systems. Because plumbing repair work is done largely behind walls and beneath floors, some plumbing companies can also patch or replace tile, stonework and other surfaces. Although some Gothenburg plumbers are generalists, others specialize in specific areas; a 24 hour emergency plumber will handle urgent residential repairs, while others may be more skilled in remodeling, natural gas lines, overhead sprinkler systems and more.
Questions to ask prospective Gothenburg plumbers:
How long have you been in the plumbing business?

How many projects like mine have you completed?

Who will be working on the project?

Are the workers employees or subcontractors?

Can you provide me with references?

Are you and your employees licensed and insured?

What license(s) do you have?

How do you charge, and what does that include?

Can you give me a written estimate?

What do your plumbing services include?

How will I be charged for parts and materials?

Who will make repairs to any structural damage that results from the job?

When can this job get done?

What happens when cost exceeds the budget? What about changes to materials or labor pricing?

What will I need to provide?

Are there any important considerations or concerns you foresee with this project?

Find a local Gothenburg plumber on Houzz. Narrow your search in the Professionals section of the website to plumbing contractors in Gothenburg. You may also look through photos of Gothenburg projects to find a licensed plumber who has worked on a project similar to yours. Here are some related professionals and vendors to complement the work of plumbers:
General Contractors
,
Septic Tanks & Systems
,
Kitchen & Bath Designers
,
Kitchen & Bath Remodelers
.
Find plumbers near me on Houzz
Before you hire a plumber in Gothenburg, Västernorrland, shop through our network of over 2 local plumbers. Read through customer reviews, check out their past projects and then request a quote from the best plumbers near you.