Outdoor Cooking
There's something simply magical in the way that the scent of fresh-grilled food wafting through a screen door can wake your stomach from a deep slumber. Grills and smokers add a rustic, down-home feel to a meal that can't be duplicated with a stove or oven. Similarly, a turkey fryer can make your Thanksgiving meal prep a breeze, and an outdoor pizza oven is the perfect excuse to perfect your dough recipe and bake up a pie every day.

Naturally, a grill master must have his or her accessories, including specialty tongs, scrapers and more. Grill covers are also a necessity if you want to keep rain, dirt and bugs away. While searching for your next outdoor cooking appliance, consider what type of fuel source you prefer and if there are any extra features you need. Once all is said and done, get ready to relax with friends and family on the patio while you enjoy the fruit of your outdoor cooking labors. You deserve it!
Sponsored Products
Featured Reviews of Outdoor Cooking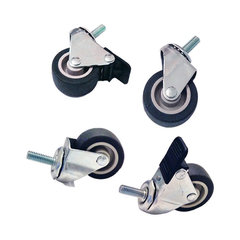 Wheel Kit for MasterBuilt 30" BBQ Electric Smokers
Outdoor Cooking
Wheel Kit for MasterBuilt 30" BBQ Electric Smokers: Rapid delivery as promised. These wheel are fantastic and I love the instructions that are included with them. They are an excellent quality and make the smoker easy to move. I am well pleased with the purchase.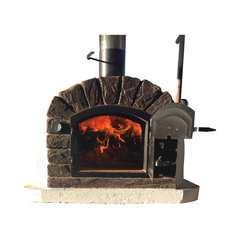 Authentic Pizza Ovens Traditional Famosi
Outdoor Cooking
Excellent!: We tried our first pizza yesterday after curing oven for five days. Slight cracking but that is expected. The oven retains heat perfectly and the pizza rival any restaurants! Love this oven!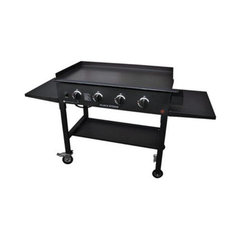 Blackstone 1554 Griddle Cooking Station, 36", 60000 Btu, 15000 Per Burner
Outdoor Cooking
Blackstone Griddle: This Blackstone Griddle is absolutely awesome. I wish I had purchased it years ago. It heats up, and cleans up, very quickly. Due to its size it's easy to cook multiple courses at the same time IE fried rice, orange chicken, teriyaki chicken, vegetables, all simultaneously. Follow up: I have now purchased several for friends and they feel as strongly as I do.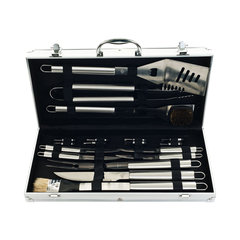 19 Piece Heavy Duty BBQ Set with Case by Chef Buddy
Outdoor Cooking
Great gift for the men in my life: My sons all love to grill and this was a nice gift to wrap up for each of them. They seem to love their cases, which they can take to the beach, the patio, their family outings, etc. Guys can be hard to buy for, so I was happy to find this.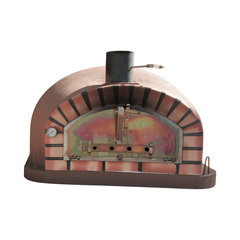 Wood Fire Pizzaioli Authentic Pizza Oven
Outdoor Cooking
Wood Fire Pizza and so much more!!: We have been having a great time cooking fabulous pizza in our wood fire oven, but the best part has been trying everything else, too. The sizzling steaks were amazing! Love cooking everything from appetizers to desserts in our oven. We used an engine hoist to lift this very heavy and well-built oven on top of the granite base. We followed the easy instructions to cure it with a series of small fires over a few days and have been cooking in it at least twice a week.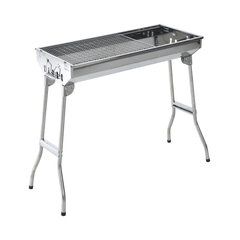 Outsunny 35" Stainless Steel Portable Folding Charcoal BBQ Grill
Outdoor Cooking
Grill: It went together but it didn't have instructions and I have a piece that I do not know what to do with. I haven't used it yet but I think it looks fine and will be easy to store away this winter.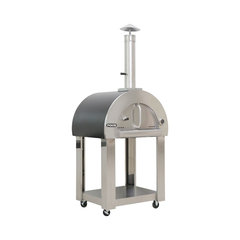 NXR Wood Fired Pizza Oven and Cart
Outdoor Cooking
Great little oven: Wow! Like most, I was skeptical, but man, this is really nice. I did find the cover on another web site for an additional $80.00. We made our first pizzas and they turned out great.