Outdoor Cooking
There's something simply magical in the way that the scent of fresh-grilled food wafting through a screen door can wake your stomach from a deep slumber. Grills and smokers add a rustic, down-home feel to a meal that can't be duplicated with a stove or oven. Similarly, a turkey fryer can make your Thanksgiving meal prep a breeze, and an outdoor pizza oven is the perfect excuse to perfect your dough recipe and bake up a pie every day.

Naturally, a grill master must have his or her accessories, including specialty tongs, scrapers and more. Grill covers are also a necessity if you want to keep rain, dirt and bugs away. While searching for your next outdoor cooking appliance, consider what type of fuel source you prefer and if there are any extra features you need. Once all is said and done, get ready to relax with friends and family on the patio while you enjoy the fruit of your outdoor cooking labors. You deserve it!
Sponsored Products
Featured Reviews of Outdoor Cooking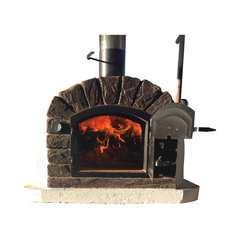 Authentic Pizza Ovens Traditional Famosi
Outdoor Cooking
Excellent!: We tried our first pizza yesterday after curing oven for five days. Slight cracking but that is expected. The oven retains heat perfectly and the pizza rival any restaurants! Love this oven!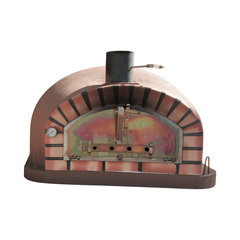 Wood Fire Pizzaioli Authentic Pizza Oven
Outdoor Cooking
Wood Fire Pizza and so much more!!: We have been having a great time cooking fabulous pizza in our wood fire oven, but the best part has been trying everything else, too. The sizzling steaks were amazing! Love cooking everything from appetizers to desserts in our oven. We used an engine hoist to lift this very heavy and well-built oven on top of the granite base. We followed the easy instructions to cure it with a series of small fires over a few days and have been cooking in it at least twice a week.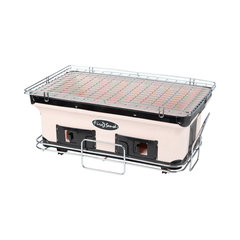 Yakatori Charcoal Grill, Large, Rectangle
Outdoor Cooking
Great Grill: This grill is compact which is good for camping. I like this grill very much being clay it can hold the heat longer, even when the charcoal is gone. I can't wait to get it seasoned with some more grilling as I know it will also make the food taste great. It was also fast shipping.