Tools and Equipment
So you're ready to get your hands dirty around the house? If you're a beginner making simple additions or an experienced pro undertaking a large project, you're going to need a few tools to get the job done. From hammers to soldering irons, tools can come highly specialized or for multiple tasks. Depending on your specific project, you may find you simply need a ladder. Whichever tool or equipment you need, make sure it's high-quality.

It's also important to remember that if you take good care of your tools, they'll take good care of you. Invest in a toolbox to keep your tools organized and safe from unnecessary wear and tear. This will also make them easy to find when those surprise projects spring up. Of course, you should also take care of yourself when undertaking any home project big or small. This means wearing the proper safety gear such as safety goggles, ear protection, a helmet or mask, work gloves, proper footwear and more.

We've got a great selection of hand and power tools fit for DIY novices all the way to the pros right here on Houzz, so grab what you need and get to work!
1 - 36 of 15,125 products
Sponsored Products
Featured Reviews of Tools and Equipment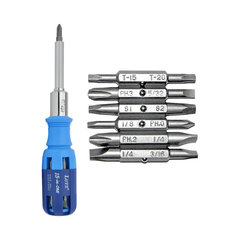 Lutz 15-IN-1 Ratcheting Screwdriver Set, Blue
Tools and Equipment
Buy this screwdriver...: If you're looking for a ratcheting screwdriver that is handy, has good quality, is reasonably priced and will last, this is the one. With a convenient switch to control the 'direction' of turn, a nice selection of 'drivers' to match a wide variety of screw types and a convenient storage compartment built into the handle of the unit, this screwdriver is very useful. I have owned a yellow one for years, and bought my daughter a blue one so she wouldn't have to keep borrowing mine!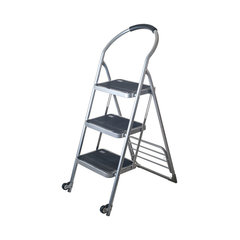 Step Ladder Dolly Folding Cart, Silver
Tools and Equipment
Very useful: So far I've only used the step ladder so I can't speak on the usefulness of the dolly. The wheels make the ladder very easy to move from place to place. 4 stars only because you cannot step on the top step so I can't reach as high as I would have liked.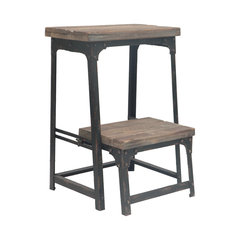 Crestview Industria Step Stool
Tools and Equipment
Beautiful and unique step stool: Love the look of this step stool. Only drawback is that you have to use two hands to move it in order to not scratch up your floor as the bottom part swings down when you pick it up. Otherwise perfect.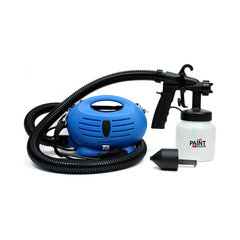 Paint Zoom Platinum Paint Sprayer
Tools and Equipment
Great quality great price on Houzz!: I just purchased the paint zoom platinum paint sprayer and it holds up to its promise. I found it to be very easy to use and of good quality . The best thing about it is it's about half the price on Houzz compared to the paint zoom website.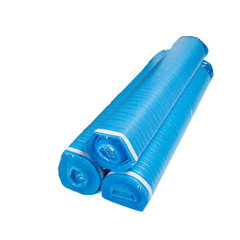 Vapor Contractor's Vapor 3-in-1 Blue Underlayment, 900 Sq. ft.,
Tools and Equipment
I would buy this product again!: I was unsure about delivery of this item since it gave me a 3 week window of when it would arrive, but the item was shipped the next day and I received it the following day. The underlayment is good quality and the price is hard to beat.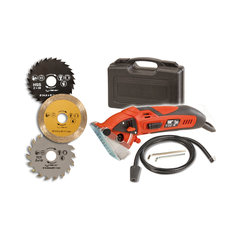 Rotorazer Lightweight Hand Saw
Tools and Equipment
Very handy tool: I am an professional craftsman and have used a wide varity of tools in the constuction over the last 10 plus years. I have recently taken a chance on the rotorazer leary that it would be as described on TV. I am throughly impressed with its power and quality, along with the fact that you can cut inside with miminal clean up if needed. This keeps you from having to carry a work piece back outdoors to the saw to make a cuts when you need to make adjustments to the size of the work piece. I have recommended it to fellow workers from the day I received it.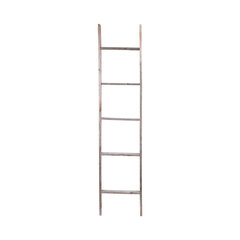 Jolene Reclaimed Barn Wood Rustic Ladder, 5'
Tools and Equipment
Ladder: Ladder is very sturdy and liked the rustic barnwood finish. Both ends of the ladder are cut wood so the finish does not match the rest of the ladder and looks somewhat unfinished.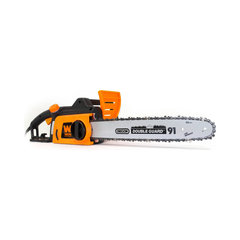 Tools and Equipment
The Dead Oak Tree: With the help of my '99 Suburban, and 50' of tow chain, "armed" with my new chain saw I was able to fell a 40' tall by 40" diameter dead oak tree. All that is left is to cut it into manageable chunks.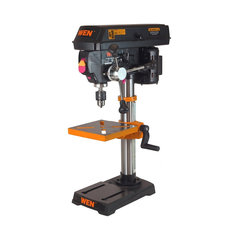 Drill Press with Laser, 10"
Tools and Equipment
John V.: Great little drill press. Solid and locks up tightly. The laser cross hairs seem to be right on target. Changing speeds is a little bit of a chore, but I would buy this product again.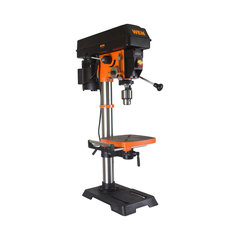 12" Variable Speed Drill Press
Tools and Equipment
Solid Machine: I haven't used the Drill Press yet, so can't comment on the accuracy or reliability, but it came well cartoned, no damage and seems to be a solid machine. Setup was pretty easy, tools for setup were included. Satisfied so far.