Grand Rapids, MI

Siding and Exterior Contractors

The siding of your home is a hugely important factor when it comes to first impressions; a damaged or mismatched exterior can cast a negative light over a property's entire aesthetic! If you need new siding installed, or your exterior is in need of repair, repainting or replacing, a Grand Rapids, MI siding and exterior contractor can help you out.

More
As an industry leader in customer service, product and process innovation for the building products industry,...
Read More
Rasmussen Exteriors has offered quality roofing, siding, and window installation for residential and commercial...
Read More
Cedar Shingles Direct manufacturers Red Cedar Shingles, White Cedar Shingles and Cedar Valley Shingles Panels...
Read More
Schultz Builders has been crafting fine custom homes, renovations, and additions while building lasting...
Read More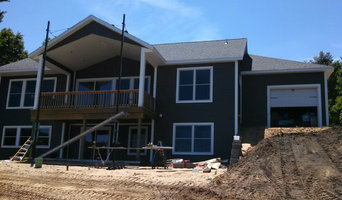 True Siding is the only siding contractor you will need. We are based out of Fruitport and serve the greater West...
Read More
Here at Renaissance Exteriors, we have a reputation for customer service and quality spanning over 18 years in...
Read More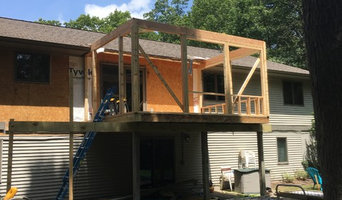 Home Pro of West Michigan, LLC of Spring Lake, MI is a family-owned contracting business built on trust,...
Read More
CoverUp Enclosures provides high quality custom built 3-season and all- season patio rooms as well as porch...
Read More
Locally owned, V & S Siding Inc / Riemersma Roofing has been improving the appearance and value of the Lakeshore...
Read More
Featured Reviews for Siding and Exterior Contractors in Grand Rapids, MI

Quality Edge
Siding and Exterior Contractors in Grand Rapids, MI
"Quality Edge installed their Matterhorn metal roofing system on my house. I chose a dark gray slate metal roof. It turned out beautiful. It looks like a real slate roof! The install team was extremely efficient. They were respectful of my property and did a wonderful job cleaning up daily."
- Melissa Dykgraaf Walbridge

Rasmussen Exteriors
Siding and Exterior Contractors in Grand Rapids, MI
"Overall I enjoyed my experience with Rasmussen. The work they did on my roof was top notch. The pricing came in a little higher than quoted and they placed a big bag on my front lawn to collect the scrapes which ended up killing my grass. They didn't do anything to replace or help fix it. However, I didn't ask or put up a stink either. I'm sure if I had said something they would have tried to fix the problem. Those two things are my only complaints. The workers onsight did a great job of keep me informed of what was going on, the damage involoved and what they had to do to fix it. I have more work to be done in the future and I plan on calling them first to get the job done. Overall very pleased with their quality of work and the overall experiance."
- kutt14