Minneapolis, MN

Carpet Dealers

Carpeting is subject to a significant amount of wear and tear, so it's crucial to make sure a new carpet installation is done correctly, or that an existing rug is maintained properly. Enter Minneapolis carpet dealers. From carpet repair to custom carpet design, these professionals specialize in anything and everything that is carpeting, and can help ensure that your Minneapolis, MN home's new rug starts off — and stays! — in great shape. You can find more carpet dealers in

Saint Paul

,

Plymouth

,

West Coon Rapids

,

Woodbury

and

Coon Rapids

.

More
The goal of Rockway Surfaces, Inc. is to give our clients the best value based on their individual needs by using...
See my projects
With our many years of industry experience installing flooring, we offer not only expertise but peace of mind—you...
See my projects
Hopkins Carpet One has been part of the Twin Cities community for 30 years as a one-stop shop assisting with...
See my projects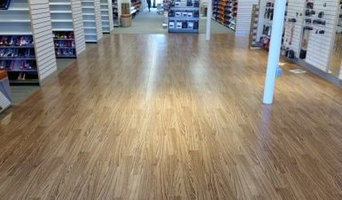 Our floor installers specialize in a wide variety of floors including carpet, hardwoods, laminate, vinyl tiles &...
See my projects
5% Off If You Mention Houzz
Best of Houzz Winner 2018! CAP Carpet & Flooring is a locally owned and operated company, and we pride ourselves...
See my projects
New floors can completely transform a room and we have many of the best products available! Whether for your home...
Read More
Click to Call(952) 881-6970
11 miles from Minneapolis,

11 projects in Minneapolis
Jerry's Floor Store has been a major factor in the Twin Cities Floor Covering Industry since 1972. We take pride...
Read More
Click to Call(763) 786-7570
8 miles from Minneapolis,

2 projects in Minneapolis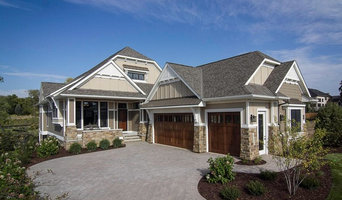 Shaughnessy Flooring provides full service flooring and installation to builders, remodelers, commercial, and...
Read More
Click to Call(763) 450-5300
12 miles from Minneapolis,

1 project in Minneapolis
*Authorized Dealer of Shaw Floors* CAP Carpet & Flooring is the leading provider of flooring & area rugs in...
Read More
Floor Coverings International is a leader in the mobile flooring business, we lay inspiration and beauty at the...
Read More
At Greatmats, our purpose is to provide our customers with the best service in the industry. We offer quality...
Read More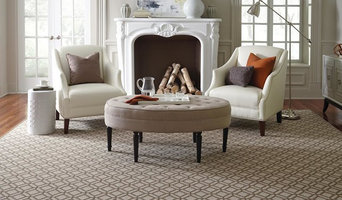 For over 30 years, Thoroughbred Carpet and Floors, has been your solution to all your city's carpet and flooring...
Read More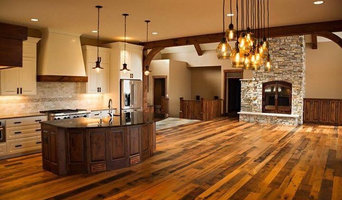 Holmquist Hardwood Floors is focused on providing high-quality services with unbeatable customer satisfaction -...
Read More
Professionally certified staff with a commitment to service With a straight-A rating from Angie's list and...
Read More
Our Hopkins MN showroom has been a part of the community for more than 30 years. We've seen customers come from a...
Read More
Click to Call(952) 260-1844
11 miles from Minneapolis,

2 projects in Minneapolis
Featured Reviews for Carpet Dealers in Minneapolis, MN

Bloomington Carpet One
Carpet Dealers in Minneapolis, MN
"Bret is great to work with. I have used him when I worked at an apartment complex and now in my real estate business. My brother needed new carpet before he listed his house and they were able to come out the next day to install and they were less expensive then the big box names and much easier to work with. Great vendor!"
- Angela Seitzer

Jerry's Floor Store
Carpet Dealers in Minneapolis, MN
"I have had a working relationship with Jerry's Floor Store for over 13 years now and have always been happy with how they have worked with our clients, how they get back to you quickly with estimates, they have professional installers, and any problem is dealt with quickly and professionally. I appreciate working with Jerry's and their crew!"
- pettabandd

Shaughnessy Flooring
Carpet Dealers in Minneapolis, MN
"We have had pleasure of working with Pat Shaughnessy for the last 12 years. Pat and Shaughnessy Flooring are top notch, consistently providing outstanding product, and service!"
- Pratt Homes

CAP Carpet & Flooring
Carpet Dealers in Minneapolis, MN
"CAP Carpet installed a beautiful laminate-tile floor in our sunroom. The product was high quality and the installation was well-done."
- crazydogs3

Floor Coverings International - Dakota County
Carpet Dealers in Minneapolis, MN
"From start to finish, this was the best service we have ever received. The professionalism, convenience, process and customer service was so impressive. We were in the market to replace our first floor carpet and were referred to Joe Pederson of Floor Coverings International. From the initial phone call, I was so impressed by the level of professionalism Joe provided. We scheduled a consultation the following day. The consultation was informative and organized. I was able to discuss and communicate my needs while Joe took notes and measured the area. His mobile showroom was full of a variety of products that fit exactly what I was communicating, The ease and convenience of having the samples in the home was worth the whole experience. In the past, I have lugged carpet samples to and from a carpet retailer only to be disappointed when getting them home. This eliminated that frustration and inconvenience which helped move the process along more efficiently. We decided on a selection and Joe was able to produce a detailed bid within minutes. We walked through the proposal with him and received all the information necessary. We were never pushed and felt the pricing was very fair and accurate, We felt 100% that this was the right experience and company for the job. We signed the proposal and Joe told us he would call the following day to schedule installation. He asked for our time frame and preference and told us he would call with the details the following day. As promised, he called and had our installation scheduled the following week. We absolutely love the carpet, it was even beyond what we expected. The quality is incredible and the installation was a breeze. Joe scheduled a final walk through to ensure our satisfaction and thank us for our business. Honestly, this truly was the best experience and I would and will refer Joe Pederson of Floor Coverings Internalional to all my family and friends"
- melissamul

Greatmats
Carpet Dealers in Minneapolis, MN
"We've had the black puzzle style mats under our Weider Home Gym for years. Easy to place and move. Clean, straight edges. Even picked up some extra tiles that work great on the tent floor when camping and working under the car. Quality long lasting product."
- Tim Cash

Thoroughbred Carpet and Floors
Carpet Dealers in Minneapolis, MN
"So pleased we chose to purchase our flooring through Thoroughbred Carpet & Flooring in Savage, MN. Wonderful customer service! Erica made choosing our flooring stress free and had great design recommendations. I certainly will be referring them to all my friends and family in need of flooring."
- chilsea

Holmquist Hardwood Floors LLc
Carpet Dealers in Minneapolis, MN
"This guy was great! My floors looked beautiful when finished. Work is meticulously done. I would definitely recommend Holmquist hardwood floors for your home."
- Charlotte Schmit

Trend of Northeast
Carpet Dealers in Minneapolis, MN
"We absolutely love our new floors! We appreciate all of Mike's help in determining what our family needed. Buying new flooring can be overwhelming but Mike made it simple by sending samples right to our home. We chose the Coretec LVT 7 inch planks in Klondike Oak Contempo and couldn't be happier!"
- Andrew O'Gara

Hopkins Carpet One Floor & Home
Carpet Dealers in Minneapolis, MN
"My wife and I visited Hopkins Carpet One after reading several positive reviews on Angie's List. Upon our arrival at their showroom, Dan Tillman, one of the stores long time owners met us at the door. Although he was on his way out to perform a measurement, Dan kindly took the time to help us with our carpet selection (for a 600 sq ft basement remodeling project) and walked us through many of the options they have available. They have an extensive collection of carpet and other flooring materials and their staff is extremely knowledgable about their products quality, life expectancy, installation methods, and anything else you could possibly ask about. We selected our carpet that day and scheduled a measurement and tentative installation date immediately. They also provided us with a nice sized sample (2' square) to keep. Prices were reasonable and the products/materials were noticeably better that what you'd find at a big-box home improvement store. They had our measurement complete in just a couple days and the carpet was installed a week later. We are very happy with the installation and couldn't have received better customer care anywhere else. Highly recommend Hopkins Carpet One for anyone in or near the Twin Cities Minnesota area."
- Ben Scholtz